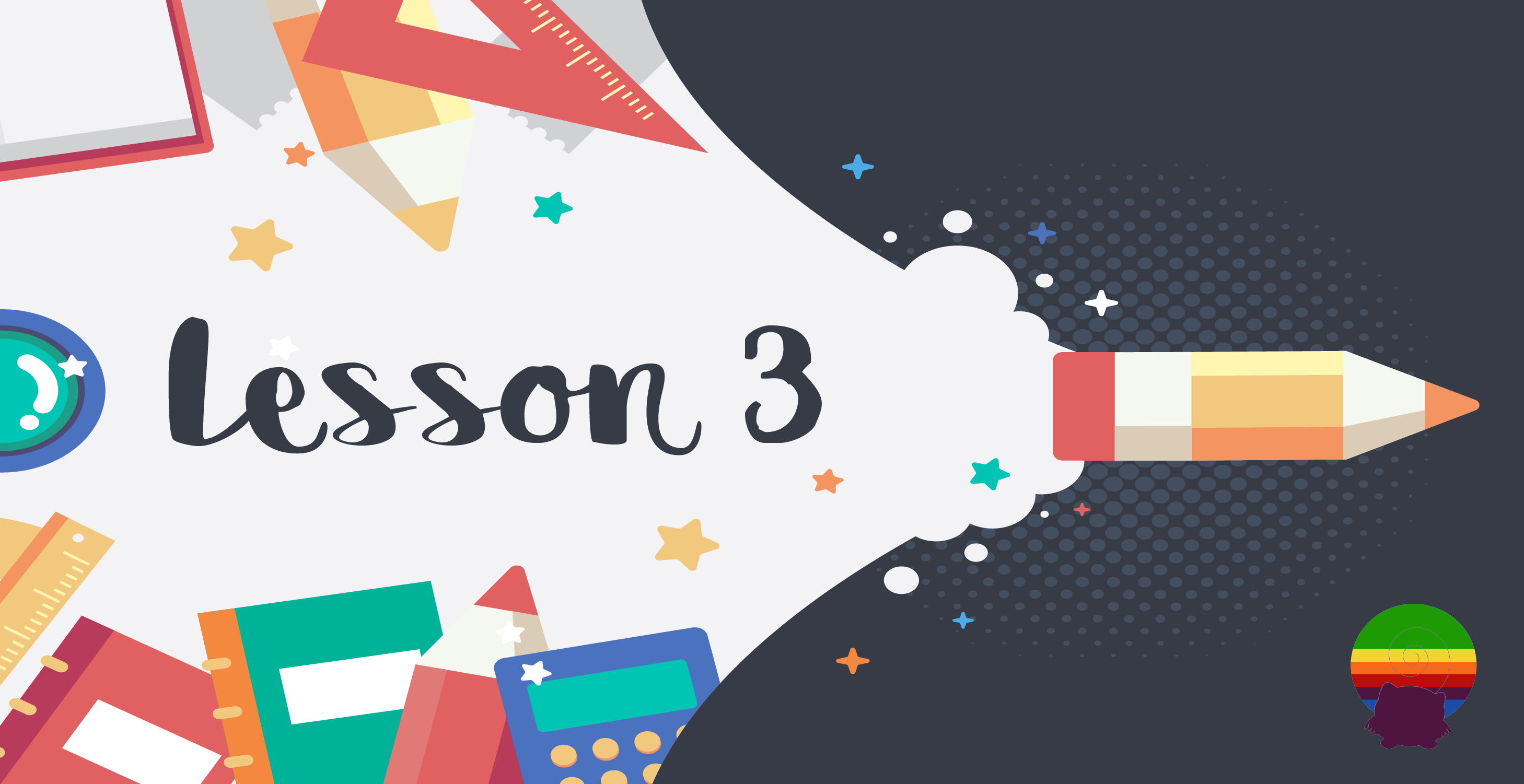 Latest posts by Florin Muresan
(see all)
Making sure your organization looks good on Google is just a small aspect of SEO. It does have a bigger impact on branding once Google crawls and updates your information.
The Secret behind Huffington Post's beautiful and professional display in the Google search results:
JSON-LD and the Optimized Snippet (which you can make even better. See the end of the article)
JSON-LD sounds boring, I know. But look what it does for the Huffington Post. In this lesson, I'll show you how you can get the same thing for your WordPress site.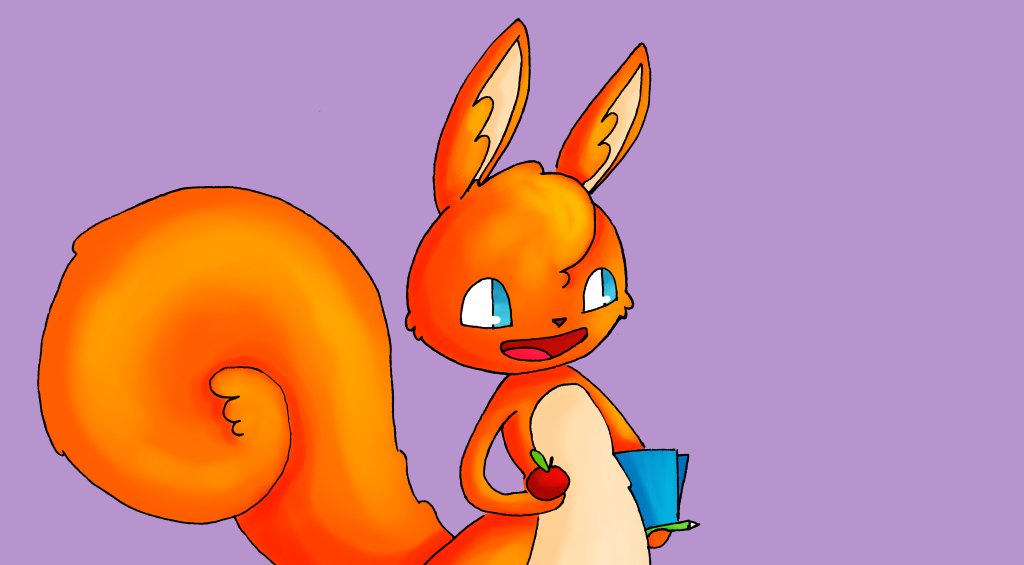 Practical Things You'll Learn in this Lesson:
How to set up your JSON-LD information
How to connect your Social Media Profiles with your Site for Google
How to edit the meta information of an article
Imagine the trust and social proof your organization or personal brand would achieve if you started using JSON-LD WordPress.
The whole part that you see on the right side of the screenshot above is due to the JSON-LD. Huffington Post has a banner ad in the search engine, which displays info about their organization and their social media profiles.
You can easily customize and provide essential details about you or your organization so that they show up for users in Search results. 
Name: Specify the preferred name you want Google to display in Organic Search results.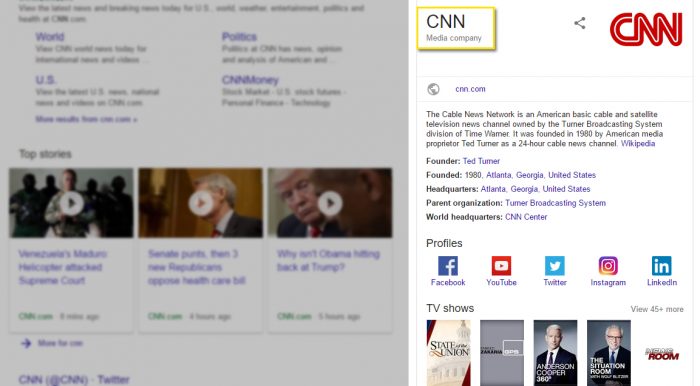 Logo: Set up the image you want Google to use in association with you or your organization in Organic Search results.
Social Media Profiles. Use this markup to indicate which are the social media accounts associated with you or your organization that you want Google to display in Organic Search results.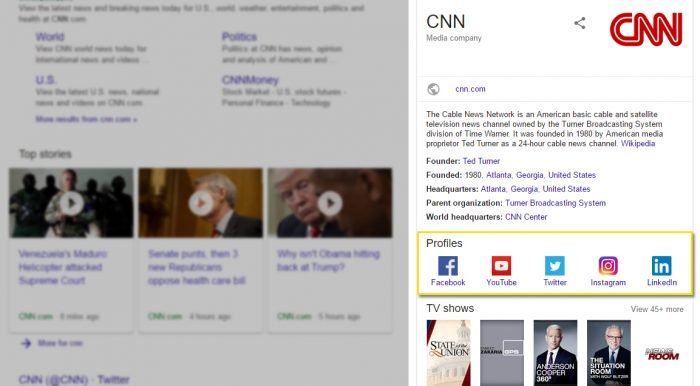 Using structured data, you can make sure the correct information about you or your organization reaches users and enhances your site's presence online. That translates into:
⇒ Increased brand awareness.
⇒ Enhanced brand recognition.
⇒ Promoting your social media accounts and possibly get more followers.
JSON-LD WordPress Feature Is Now Available for Your Site
With Squirrly, you can make sure your website is as professional-looking as Mashable and the Huffington Post, which will certainly help your business.
The people who search for your brand name keywords will be happy to see that you are a trusted service provider.
Here are the exact steps you need to take to make your WordPress site look as great as the Huff Post.
You can learn more on the topic from our Knowledge Base as well.
To have the social media included in your JSON-LD, you'll have to add your official profiles in the Squirrly Plugin -> SEO Settings -> Social Media tab.
Scroll down to the Social Media Accounts Panel and you'll find the fields you need to fill in.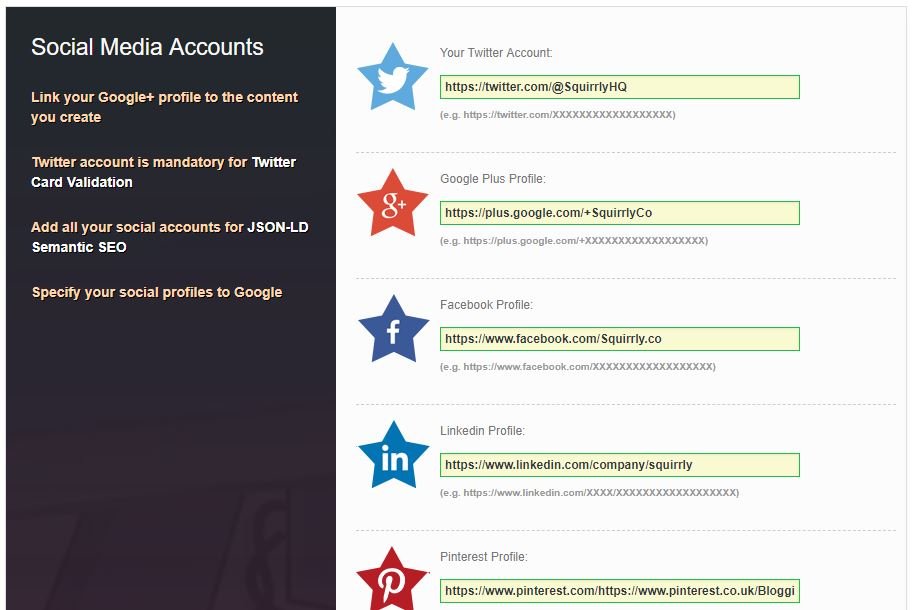 Display Your Website in Search Engine Results Better than Huffington Post Does 
Here's why I'm saying that the Post failed here. Look down at the screenshot.
You'll see that their meta description at the time of writing this post is:

That is terrible. If the Huffington Post didn't have such a huge brand, people would not click in the search results to see their page, because it looks like a broken website.
With the help of the Squirrly Snippet, you can see how Google will see your posts and your website – while editing. 
This will help you avoid the mistake made by the media publisher's crew.
This is a huge advantage for you!
With Squirrly, the crew from Huffington would've seen from the start that the display is not right and that they need to fix something on the website.
Follow the presentation below to get the meta description of a page in your site looking great.
Make your WordPress site stand out on SERP
This is all for today.
Make sure to apply what you've learned from this lesson. Squirrly makes it easy for you to implement all of this without having to edit the code of your site.
You still have to provide the right data to put into your site. You'll have to write an accurate description of your organization and add the links to your social profiles. Squirrly will take care of the complicated aspects.
Your Goals for this Lesson:
Set up your JSON-LD information
Connect your social media profiles with your site
Edit the meta information of an article
Enjoy and Keep Ranking!