Mobile websites and the mobile algorithm
Nowadays, it's crucial for your website to be mobile responsive. Most of the new WordPress themes have already included this as a feature.
Why you need a responsive website
Because every search engine started to implement an algorithm that is based on responsive websites for mobile searches. Google introduces an addition to the ranking algorithm that influences the position of your web pages in Google's mobile search results.
Google's mobile ranking algorithm has started rolling out on 21st April 2015. The global rollout will take a few days.
Is the new algorithm affecting your regular search results?
The answer is NO. The regular search results are not affected by the new mobile algorithm.
Now the question is:
How do you know if your website is mobile friendly or not?
Good news! Google is offering a tool to check if your website is mobile friendly or not.
They call it: Mobile Friendly Tool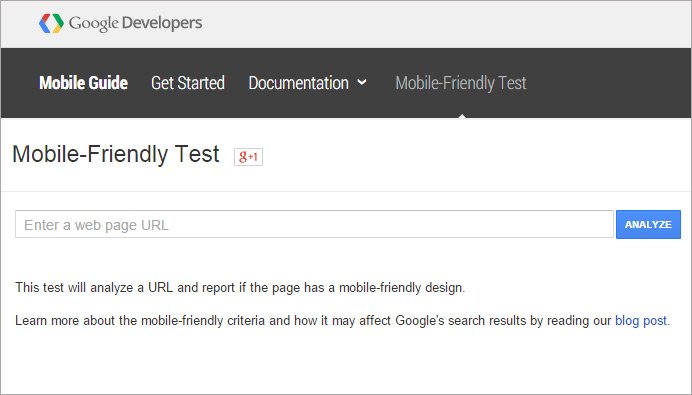 Watch the video below and learn how to use the Mobile Friendly Tool. This video will teach you how to test your site speed as well.
If you want help from our team, we can look over your entire website and make it work correctly. We will look at SEO, Caching, Bad Plugins, Loading Time and CSS. Read more
What to do to speed up the mobile version of your website?
The best way (even though it may not be the easiest way for you to do it), is to have a m-dot website for the mobile version, and www one for the desktop version.
Watch the hangout video below, and find out what to do if you want to have both mobile and desktop websites. Learn how to connect them correctly in order to avoid broken redirects.
Statistics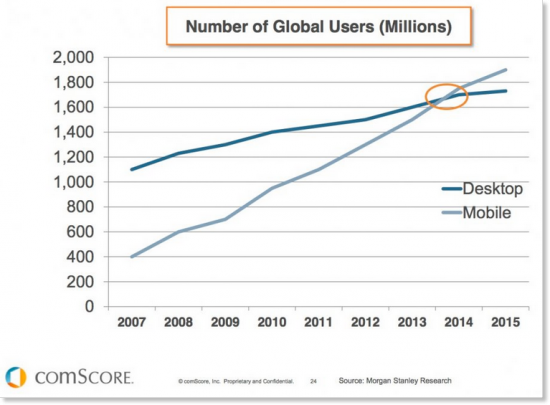 Don't forget that your competition is also on mobile. In 2015, aside from the 91% of users that are using the desktop version of a website to search online, 80% are using their mobile devices for search purposes. This is a percent that is growing and growing every month.
Source: http://www.smartinsights.com
That being said, it's no longer a matter of asking ourselves whether mobile marketing important, because we know it is!
I hope that this information will help you improve your website, and I'm open to answer your questions, if you have any.