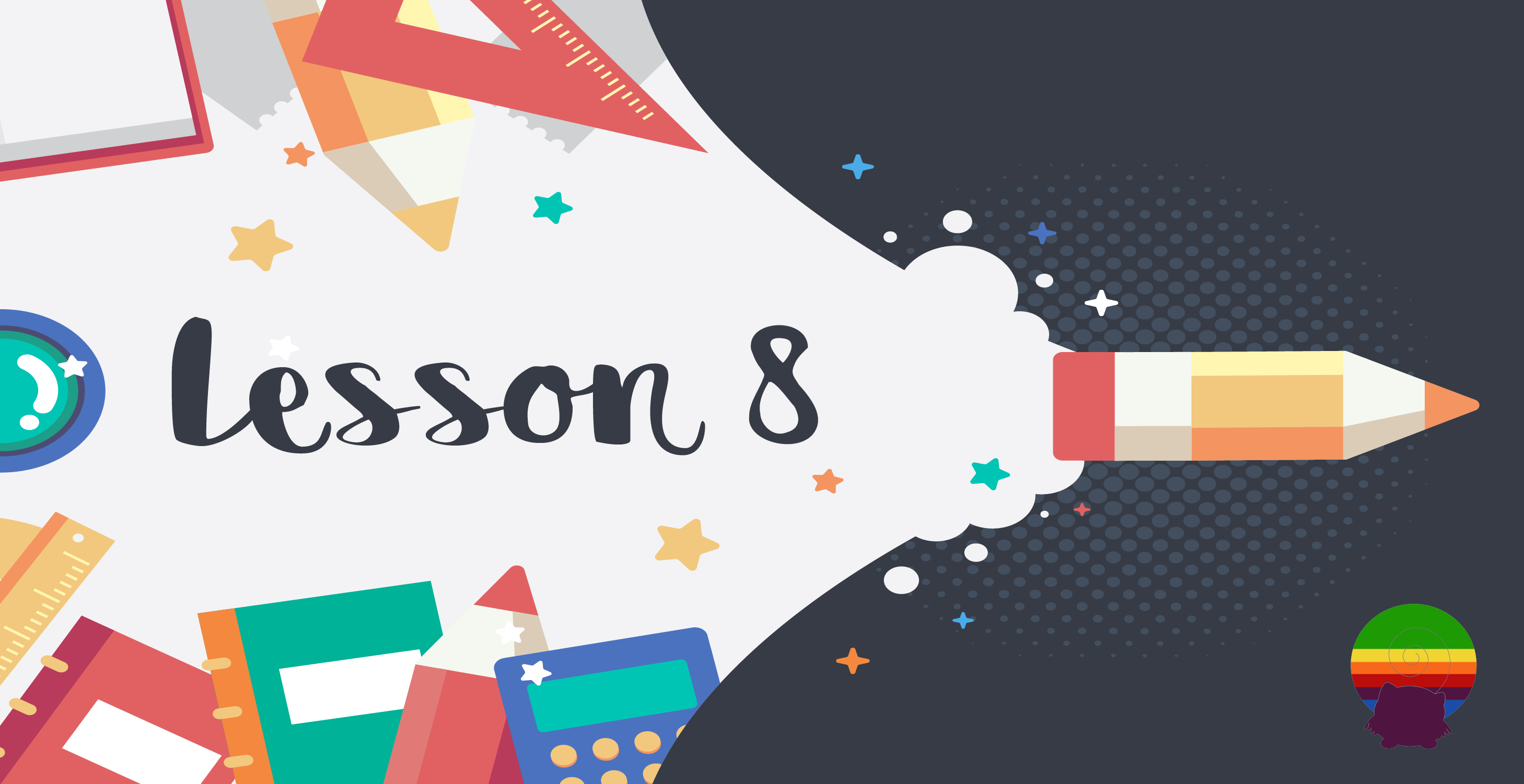 Latest posts by Florin Muresan
(see all)
It's a beautiful day, and we'll get to talk about seven surprising numbers that will help you take control of your WordPress SEO and your content marketing strategy.
You started this coaching session about nine days ago and I'm so happy that you're still keeping up with these lessons.
In lesson 5, you've learned about creating a content marketing plan. Today, I want to teach you how you can check the successful implementation of that plan.
Practical Things You'll Learn in This Lesson:
How to check your site's progress and performance using numbers and scores

What are the most important Google ranking factors 

How to leverage data and metrics to rank your site higher
The Link between Numbers and WordPress SEO Success
You need to have a strong vision of what you want to achieve, sure. However, you will never reach your goals unless you study what's going on with your site, measure the progress and continuously work on improving performance.
And this is where numbers come into play. They are meant to guide your efforts and help you always be in the know.  
That being said, the best way to check your progress and see how your WordPress SEO improves from week to week is via Squirrly's site Audit score.
The weekly Audit that you get from Squirrly will help you access essential information with ease. That's because it gives you relevant metrics and a performance score to let you know how your site is performing.
What's more, the Audit is broken down into sections so that you know which areas need improving. It also tells you what every section means and gives you either insights or PRO tips to help you improve the score.
Learn more about the site audit from the SlideShare below.
Now, let's take a look at which numbers from the site Audit contribute to the success of your WordPress site.
7 Numbers That Have a Lasting Impact on WordPress SEO
By now, you've probably already received this week's site audit from Squirrly. Go ahead and open it from this page. If you don't have access to it, shoot us an email to support@squirrly.co and let us know about it.
Right. Numbers. 
1) Site Audit Score
Based on everything we analyze about your WordPress site, we give you an overall score. If you remember, in Lesson 1, we did that group learning experiment, and we've shared with you what we've discovered.
The most important takeaway of our study was this: the sites which had a solid chance of making it big online all had a Site Audit Score of over 80.

Back then, we also had a traffic analytics solution implemented for the people who were part of the experiment. We measured their organic traffic – the traffic they got as a result of having great WordPress SEO.
Even if your site's score is at 30 when you're just starting out, don't panic!
Follow the suggestions given to you by the Squirrly Settings Assistant and increase the level of your SEO Star.
These will help you solve most of your WordPress site structure problems, which will increase the score you get. Start making improvements. Check your Audit weekly. That score needs to grow.
You can always get professional help from Squirrly Experts, to get your WordPress SEO Site Structure fixed.
2) Posting Frequency
The next important number for great WordPress SEO is the posting frequency.
I guess you already know that the way to do SEO these days is by having a lot of great content on your site. It's much easier to rank for pages and blog posts than it is to rank for your homepage.
Furthermore, your website needs to look fresh and updated. Google takes this very seriously. It has solid reasons for doing so.
If someone enters a website and sees that there is no new content published by that company on their blog, it's a clear indicator that either:
            a) That company went out of business.
            b) Business is going dreadfully.
If you think people will assume the business is doing so well that they don't have time to write articles anymore, know that this scenario is highly unlikely. Most people just don't think that way.  

Especially nowadays when you can outsource this task to content writing experts.
#noexcuses
Remember: your WordPress SEO needs to take into account both search bots AND human readers.
Another good case for publishing new blog posts is this: social media only works for you if you keep posting new content. The human readers who spend their time on social media will get bored if you publish the same old, same old.
Brian Dean (who also loves the Squirrly SEO Audit and our keyword research tool) is one of the most important SEO experts. He is the owner of Backlinko, where he posts some fantastic ideas on how to get backlinks to your website.
Brian's ideas revolve around the fact that you should publish super long-form content, instead of publishing shorter articles more often. He is right. You can also try that.
We know that not every business will be able to publish content every three days. What we also know is that websites with a higher posting frequency have a much better chance of being ranked than the other ones. It can work both ways.
Our purpose is to show you what works in most of the cases, to give you a better chance of having amazing WordPress SEO.
3) Average Content Optimization
To provide this score, we analyze all the pages you optimized so far with Squirrly (whether they are WordPress blog posts or eCommerce product pages) and check the optimization percentage.
Using this data, we determine the average content optimization score.
Now that you have Squirrly SEO, you should focus on getting as many pages optimized as possible.
By raising this number, you will help Google figure out that your pages are valuable for other people. This will increase your rankings.
Talking about making them valuable for people: remember to get that human-friendly optimization check right in the Live assistant. It's a sure way to improve your overall WordPress SEO.

4) Average Shares per Latest Posts
Many people publish great content on their WordPress sites and then forget to do anything about them. That's the best way to fail.
The best way to win, however, comes from actually doing stuff with your articles post-publishing. One of the simplest things you can do after publishing is to start sharing your new content on social media platforms.
You will get social signals back to your site, which represents an important Google ranking factor. This shows Google that human readers love the topics you write about, so it starts considering your WordPress site as being more valuable.
In other words, promoting your content is key, as it will help gain some social signals which will also impact rankings.
So, you need to make sure that all your latest posts get shared.

5) Backlinks per Latest Posts
This is a number that you will need to improve your site's authority and thus increase its rankings.
The good news is that you can increase this number by finding relevant content that you've already published on your WordPress site and sending links from those blog posts to your new blog posts.
Inner linking is paramount. One of the best things about Wikipedia is that it has so many internal links that help you discover more and more content. Google loves this kind of stuff.
To be informative, you need to provide ways for people to access more great content. Don't limit their experience. Enhance it.

6) MozRank
MozRank is a great resource developed by the company called MOZ.
They've indexed million upon millions of pages. One of their great ideas was to determine the popularity of a site to tell the world if that website has any authority on the web.
While it's not an exact number that Google uses, it's an important indicator, and you can rest assured that Google does a similar thing and takes this sort of data into account.
If a site has a high MozRank, you can be sure that it has authority on the web.
7) Majestic Unique Domains
It's a number that will show you the total number of domains that have linked back to your WordPress site. Past tense.
So, the number doesn't take into account the number of domains that currently link to your site.
A big difference.
Some SEO experts dislike Majestic because of this. Instead of showing just the currently existing backlinks, this tool will show you numbers that always keep growing, even though in reality you might be losing some of your backlinks.
The Majestic Unique Domains number, however, is actually necessary, regardless of the rest of the data. Maybe even BECAUSE of it.
If the number is high, it means that your website has always been important. If that number keeps getting bigger and bigger, it means that your site is gaining a much wider reach worldwide.
This number shows how many sites in the world have linked to your website. If more and more websites link to yours, it means that your visibility and importance on the web just keep getting better.
Empower Your WordPress SEO with These 7 Numbers and Rank Higher on Google
Now you know more about the most important numbers you can use to check your site's SEO performance, what they represent, and what you can do to increase them.
Your Goals for This Lesson:
Check your site Audit and find 2 issues that you can start working on right away

Set an SEO goal for next couple of weeks, such as to improve your posting frequency

Start using the tips presented in this lesson to improve your site score and authority over the next month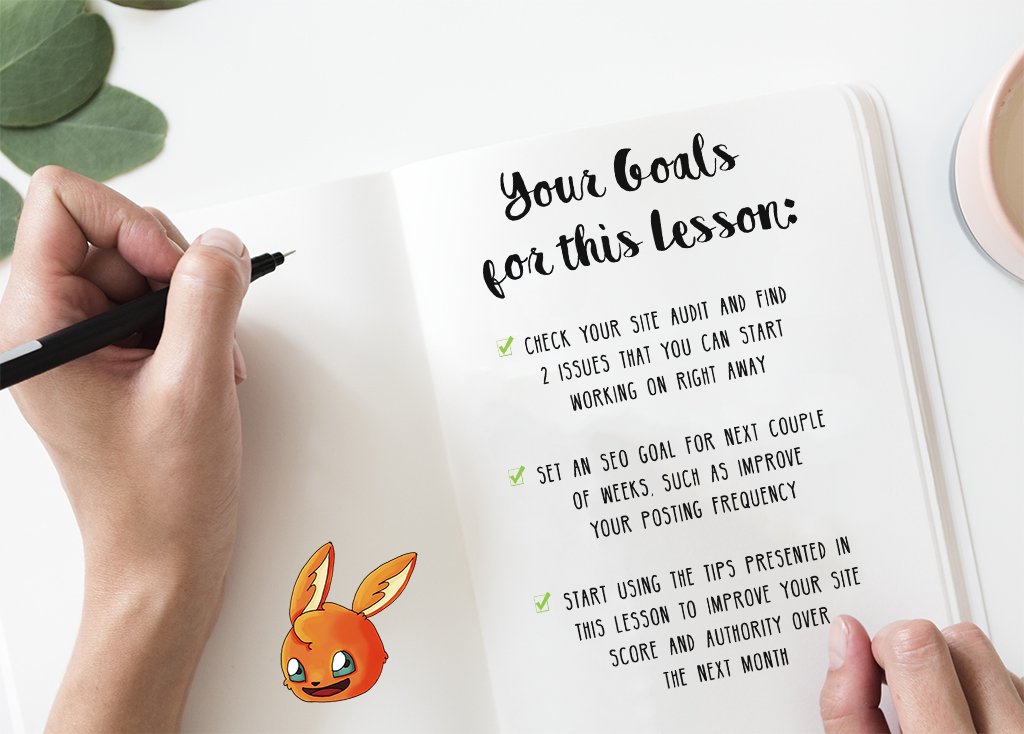 Just one last lesson to go through, so stay tuned for the grand finale.