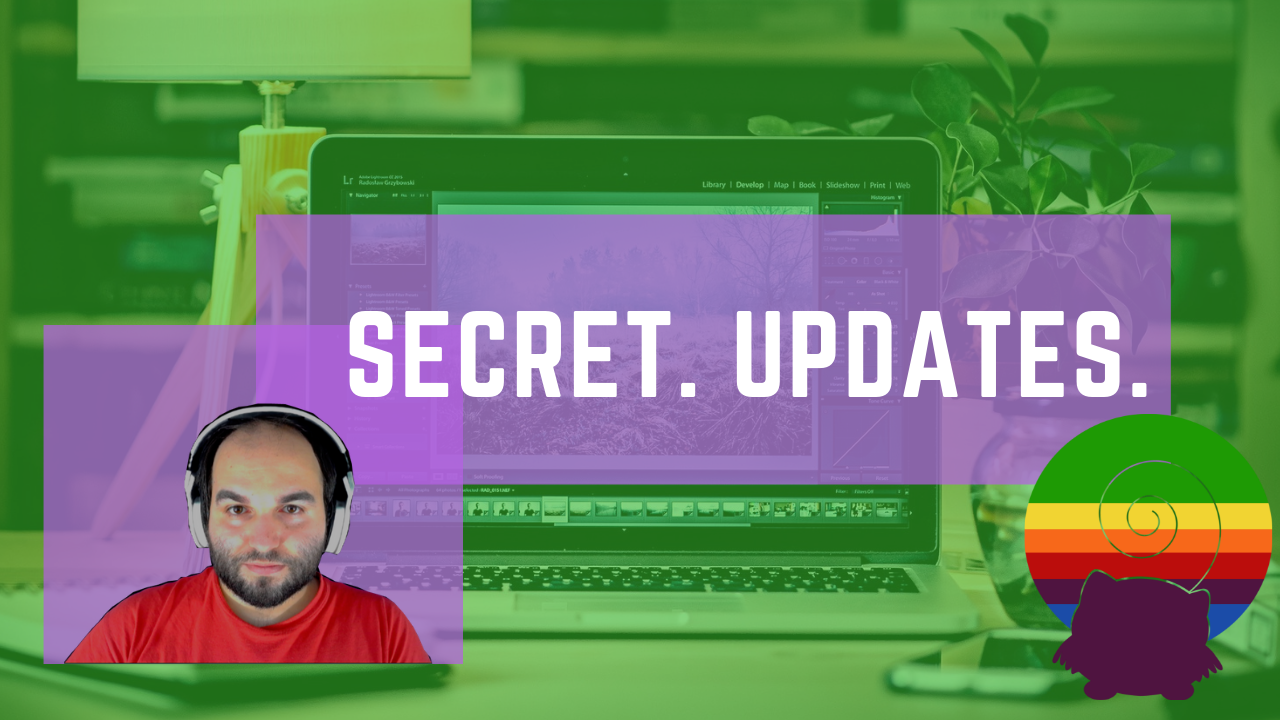 Latest posts by Florin Muresan
(see all)
There's been a lot going on at the Squirrly HQ this year already. I know 2019 is still just in the beginning, but we've already done plenty of new great things.
However, most of these great things have only been communicated via email until now. We spend a lot of time crafting our emails and most of the precious content goes to people within our community.
While we haven't posted on the blog since 12 Dec 2018, there have been many great and important emails sent to our subscribers about our latest releases and also many new and amazing Lessons for digital marketing.
Subscribe today. << press the yellow button from that page.
You've missed a couple of things:
You've missed a couple of amazing Free Gifts from Squirrly if you haven't been on our email lists.
You've also missed access to the Squirrly Vault. We've opened its gates for the first time last week.
Being on our email lists gives you access to a lot of cool stuff.
6 Years with PRO Subscriptions
This is what I posted to my Facebook feed on the 29th January 2019:
Wow, next month there will be a couple of customers renewing their subscriptions for their 6th Year with Squirrly.
Squirrly SEO was launched officially 6 years ago (stable version, out of beta).
I am amazed by this. And I am truly grateful.
And yes, it did happen. And it's pretty much amazing.
You keep asking us
Many of you have asked us on all our support channels and even personal channels about the release of Squirrly SEO 2019.
The fact remains: it's ground breaking.
Squirrly SEO 2019 is a complete redesign of our system.
It completely exceeded all of the expectation we've had when we released the Alpha version video on 20th December 2018.
It became so much more than that. The amount of detail and the sophistication of it blows me away.
However, the best part is that for NON-SEO Experts everything is awesome and clear. Squirrly handles hundreds of things for them in the background. All that NON-SEOs will have to do is turn tasks from Red to Green.
For experts, developers and SEOs, however, there is a complete ExpertBox inside of it, available in the Advanced settings.
Ground. Breaking
We're very serious about this. And we're not stopping until we're 100% certain this is the best product you'll ever lay your hands on.
When we started working on this, I never thought we could take it this far. Most of the things we did, I couldn't even imagine back then.
The SEO Strategy Assistant that I've worked on last year has been completely absorbed by the Focus Pages feature of the new Squirrly SEO 2019, and I thought: this is it! This is great innovation right here. It didn't stop us from going after new innovations, though.
You're soon going to see why. I'm creating a series of videos that will go into detail about the cool stuff that you'll soon find inside your Squirrly SEO plugin and cloud app.
Of course, being on our email lists will grant you faster access to everything.