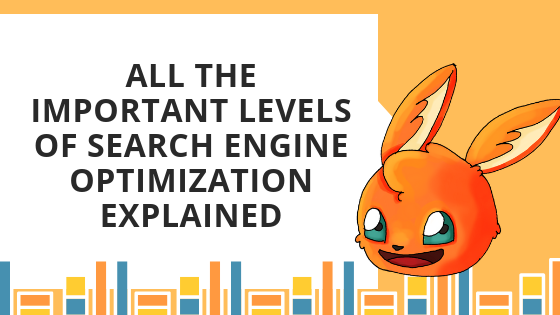 Search Engine Optimization can be intimidating, yes. So, it's easy to understand people's appeal for tools that promise to turn their sites into an SEO powerhouse with just a few clicks here and there.
But let's talk facts here: Successful SEO has depth, it has layers.
So, while there are many plugins for basic SEO settings, most of them do NOT cover all the levels of Search Engine Optimization required to rank a page on the 1st page of Google.
It's also essential to mention that no tool – no matter how good it is – can substitute for a well-thought-of strategy. (or keywords chosen horribly and then sprayed all over the meta tags)
So, in this post, I wanted to peel back some of the layers to bust down some myths and reveal a truth that often goes unsaid.
SEO is not a "one-setting and you're done" kind of process –  it's a complex endeavor that needs to be tackled from different angles.
SEO Is an Industry of Constant Evolution
Understanding the different levels of SEO begins with understanding that Search Engine Optimization is not static; it keeps evolving, its layers changing alongside search user behavior changes and algorithm updates.
And while some fundamentals remained the same despite two decades of progression, many aspects of SEO today are very different than SEO six years ago when we released the first version of the Squirrly SEO, for instance.
Back then, it was all about creating optimized content. It's one of the reasons why Squirrly's SEO Live Assistant started seeing tremendous success.
If you had no empty titles and empty descriptions or duplicate titles and duplicate descriptions, had a good loading time and worked on getting backlinks, your on-page SEO was pretty much done. And you had every chance of being successful on Search Engines.
Turning back the pages of the SEO textbook even further than 2012, we could see that all that really mattered was acquiring backlinks – the number of backlinks was a deciding factor when it came to which page ranks and on which position. Backlinks were it back then. Back. Then.
But, again, SEO evolves.
Problem is; the idea that backlinks are everything when it comes to SEO persisted, and it's now one of the most common misconceptions in this industry.  Acquiring backlinks is important, yes, but it's NOT all that matters. It's just one floor of a pretty tall building.
Plus, in the case of many business customers that we've had they didn't need more links to get on page 1 of Google. They needed all the other ranking factors to be tweaked for maximum performance. Nothing to do with more backlinks.
Focusing on just this level of SEO and assuming that all the other aspects, such as on-page SEO, don't bear that much importance is one of the biggest mistakes anyone can make when trying to rank on Google.
Which takes me to the next point.
A Change in Mindset
Algorithm changes don't occur because Google is iffy or can't make up its mind. Search engine algorithms evolve to best serve its users, the people searching on Google.
So, the next time you ask yourself why your page doesn't rank on the 1st Page of Google, know that there are over 200 possible reasons for that (as there are now over 200 factors that search engine algorithms take into account when analyzing a page).
So, as opposed to asking Why doesn't Google rank my page? you should perhaps ask: What do I need to improve to deserve to be on the first page of Google?
Google job is to serve its users – not you. And people don't want to be served poor or irrelevant pages.
You need to deserve to be there. You need to put in the work. Only alternative is to buy expensive short-lasting ads.
Ultimately, all these filters Google uses are actually good for you, because it ensures that when people see your page, it's because it's the most relevant result for their search query.
Thus, the traffic you get is high-quality and more likely to convert.
It's important to move past the less you spend on SEO, the better mentality that often translates into sloppy work and minimal strategic execution. Start playing the long game. Learn what SEO is really about, do things right and stop looking for a shortcut.
Most Important Levels of Search Engine Optimization
You can't control Google, but you can control what goes on your site.
Ranking your site high above others to boost organic traffic means having a good grasp of all the different aspects which go into optimizing a website and page. They are the ones Google analyses when it looks at a page.
So, make sure to read on and learn more about the essential SEO elements you should have in mind for pages that you want to rank.
Page Level SEO 
Keyword in Title Tag (checked by Squirrly Live Assistant)
Meta Description (By default, Squirrly Snippet generates the meta-information for your page)
Keyword Appears in H2 Tag (checked by Squirrly Live Assistant)
Keyword Density (reviewed by Squirrly Live Assistant)
Keyword in Image alt text (checked by Squirrly Live Assistant, automatically done when using Squirrly to find and insert Copyright free images)
Content-Length (in Focus Pages Panel, Squirrly SEO recommends having a length of over 1,500 for your most important pages to ensure it covers the topic in-depth, which is another factor Google looks at)
Plus
Squirrly SEO helps you see the bigger picture. For instance, if you have content that is over 1,500 words long, but the time on page for that page is low, you'll know to look into what is causing visitors NOT to read your content all the way through.
We wanted to focus on results and show that just adding words to a text to make it longer won't work unless it's doubled by quality.  If a text is not insightful or interesting enough to keep visitors on that page, it won't bring results.
Bolded text. (SLA checks if your keyword appears in bold at least once)
Now, quality means a bunch of things.
First off, it means that visitors who land on your page should see insightful, original, relevant content. In other words, the content should match the users' Search intent.
The experience visitors have on your site is another layer. If you have slow loading speed, too much advertising, if the page is too cluttered with text or is hard to navigate, that experience will be poor.
In turn, if the content is bad or the experience is terrible, it won't matter that you have hundreds of backlinks to that page for which you worked really hard to acquire. Visitors will leave, and your analytics will look like this:
high bounce rate
low time on page
Google's algorithms now encompass these signals that point to users' experience on your page. So, rest assured, Google will take note of these things and not rank your page above others who have this level of SEO covered as well.
Duplicate Content (reviewed by Squirrly)
Image Optimization (reviewed by Squirrly)
Keyword used in the introduction of the article (checked by Squirrly Live Assistant)
Mobile Usability (reviewed by Squirrly)
Broken Links (having too many broken links on a page could sign a poorly managed or abandoned site)
URL Length: Excessively long URLs may hurt a page's search engine visibility. (checked by the Squirrly Live Assistant)
Keyword in URL (checked by Squirrly Live Assistant)
Keyword present in the meta description (reviewed by Squirrly)
Outgoing links (reviewed by Squirrly)
Internal Links (reviewed by Squirrly)
Site Level SEO
A page will NOT rank high if most of the website has low-quality SEO, so it's crucial to build a strong site foundation and focus on things like:
Eliminating Duplicate Meta Information On-Site (reviewed by Squirrly)
Ensure the sitemap set up correctly (reviewed by Squirrly)
Site Is Optimized for Mobile (reviewed by Squirrly)
Site Has Decent Loading Speed (reviewed by Squirrly)
Proper Site usability and navigability (reviewed by Squirrly)
Off-Site SEO (Link Building)
Although it shouldn't be treated as a shortcut to boosting rankings, building backlinks remains an essential element of getting a page to move up in SERPs. However, links to your site should be from high quality places and especially sites which are not spammy.
Strategy
Just trying a bunch of tactics without having a clear plan is most likely going to result in a lot of frustration and you wasting your time and resources. Here are a few essential elements that help shape a strategy:
Keyword Research (available via Squirrly's powerful keyword research tool)
Building a Keyword Portfolio (you can easily do that in Squirrly using the Briefcase feature)
Organizing your content to sustain your goals. (you can use Briefcase and Labels in Squirrly for this)
Staying on track with your goals to work efficiently and focus on the tasks that make the most impact in SEO (Focus Pages panel in Squirrly SEO 2019 makes that process extremely easy)
Monitoring Your Results
Keeping track of your progress is an essential part of SEO, as it gives you insight into what drives each outcome. With Squirrly SEO 2019, you have this covered as well. You can use Squirrly's advanced rank tracking tool (Business Plan) to monitor keyword rankings for your website and see how they move up or down in search results.
Working with Focus Pages in Squirrly SEO 2019 Means You Have all Your Bases Covered
Squirrly SEO has always evolved alongside Google algorithm changes, adapted, and continuously improved. Squirrly SEO 2019 is exceptionally complex, but perhaps most importantly, it's relevant to how Search Engines work today.
The most important ranking factors that you can influence (most of which we talked about in this article) are included in the way we shaped Squirrly SEO 2019 – particularly the Focus Pages panel.
There are different elements in the Focus Pages panel, each relevant to various aspects that Google takes into account when determining if a page should rank and on which position. This way, you can work on the tasks that translate into results and ditch the fluff that you don't need.
With the latest version of the plugin, you get all the main tools you need – from Keyword Research to Content Optimization and technical SEO – as well as the guidance to take a strategic approach to rank your site. All laid out in an intuitive interface.
One of the most significant updates is that we've shaped all the work into tasks that you can complete to rank your most important pages (via the Focus Pages panel). Each check is relevant to factors that Google relies on when analyzing a page and deciding its ranking fate.
This workflow is designed to ensure you are not overlooking essential steps or aspects of SEO, and give you the best chances of achieving success – even if you're not an SEO expert. Also, you'll avoid wasting time on tasks which don't influence your chance of ranking.
What you're basically getting is a method of navigating the ranking factors you need to tweak in order for Google to rank your pages.
Also, you'll get to see the chance of ranking for each particular page you add to your Focus Pages (based on Google ranking algorithms).
You can read more about Focus Pages here.
Curious to see all this in action? Try Squirrly SEO 2019 PRO (full-featured) for FREE for 14 Days.
Latest posts by Cristina Coroiu
(see all)