How many pages should you try to rank on Google at a time?
What's your answer? Ten pages? Twenty? All of them? Well, I may be exaggerating a tad for effect here, but I've seen this time and time again working with site owners. It seems to be common belief that the more you hustle to produce and optimize content all day every day, the better.
In reality, though, quantity over quality is an outdated strategy that just doesn't work anymore, not today when a lot of what's out there in terms of content is a lot of the same regurgitated information.
The key to achieving ranking success is not how much content you produce, it's about how you organize and develop your content strategies.
In fact, in this article, I'll show you why it's better to work on a limited number of pages at once. More specifically:
up to 5 pages if you're the only person in charge of doing SEO for your site
up to 10 if you have a team to support you and you run a bigger site
It's no coincidence that you can add up to five pages in your Focus Pages panel in Squirrly SEO 2019 PRO Plan (10 pages if you have the Business Plan). This is in no way meant to limit you – it's to help you work more efficiently and actually achieve results.
In fact, we designed the Focus Pages panel to help you rank your most important pages on the 1st Page of Google by providing clear methods and checks relevant to how search engines work today.
But why is it more efficient to only focus on ranking a few pages at a time?
The answer is in the following lines; each argument one possible reason for which you may need to rethink your approach when it comes to ranking pages.
Create a Scalable SEO Workflow
The idea behind working with Focus Pages is to start with your most important pages, the pages you want visitors to reach the most.  These are pages which can bring you the most conversions(unless your end goal is solely brand awareness).
Most of the times, pages which have a solid chance of converting website visitors into leads are the ones that you want to focus on.
Work on making them the absolute best using the instructions in the Focus Pages panel in Squirrly SEO 2019.
This helps you build a framework for all your pages and learn how SEO work should get done. Step-by-step, you will be able to reach those much coveted top positions in Google. 
After you ranked those pages on the positions you wanted, you can move on to the next batch of pages, and then the next, and so on. This way, you can create an efficient SEO workflow that comes with notable benefits:
It helps you prioritize your SEO work and tasks. Not all pages bear the same level of importance, and limiting the number of pages you're trying to rank at a time allows you to sharpen your focus and work on the tasks that will make the biggest impact.
You'll always have a clear overview of the progress made, as well as how much work you still need to put in to rank a page.
You'll be able to better manage your time. As a site owner, putting out small, urgent SEO fires can feel effective in the short term. But it's easy to fall down the productivity-killing rabbit hole and overlook attending to the non-urgent yet essential tasks. If your main focus is on a few pages, though, you can set time aside for such tasks (such as writing short, unique, click-enticing descriptions for your Focus Pages).
Reporting and communicating your SEO efforts to others in your team (or your clients) becomes much easier.
Note!
If you're reading this and are thinking: Hey, I'm able to do SEO for more than ten pages at a time just fine, thank you, consider that maybe you're not doing everything that you're supposed to, which is likely to result in your pages not ranking on the top positions for your desired keyword.
Don't Lose Track of Your Strategy
It's so easy to lose track of it all when your time working is diving between hundreds of little small tasks across dozens of pages you want to rank. Sooner or later, you are bound to get confused and say Why was I trying to rank this page in the first place or what was my plan to rank this page again?
Trust me, it happens.
We've all had those early mornings or late nights at the office of staring into a screen with no idea where we left off or where to go next. By limiting the number of pages you try to rank on Google, the work becomes doable. Plus, you won't have to waste time constantly trying to re-arrange your thoughts and figure out what you're supposed to do.
Plus, you make sure the content you are working on is 100% relevant to your current strategy.
In this case, Less means More Focused.
Quality Over Quantity
You can't work on making all the pages in your site the absolute best in one run – or something's gotta give. And that something is usually the quality of the work (whether we're talking content creation or strategy calls).
Instead of constantly working on creating new content and trying to rank multiple pages at a time, limit the number of pages, and the pile of tasks becomes manageable. Especially when you think that there are about 54 ranking factors you need to tweak for each page.
It doesn't matter whether we're talking about Evergreen content or conversion-based pages ( like a page called Digital Marketing Strategy Examples, or Digital Marketing Strategy PDF, which would get people to subscribe via email to get the resource).
The point is that you get back more time to focus on quality, on perfecting the content and the experience visitors have once they land on your site.
This way, you can build value, as opposed to adding unnecessary weight to your site. 
A marketing strategy that focuses on delivering content that speaks to the uniqueness of your product, solves customer problems and provides genuine value is one that will always win. This is quality over quantity, and it's what both search engines and consumers crave for.
Focus on the Pages that Support the Goals You're Currently Trying to Achieve
Businesses are not static, so it's very probable that your end goals will change from time to time.
Sometimes, you may try to get more visibility. Sometimes you try to get more conversions. Other times, all that you'll want to focus on is getting more sales.
These goals  are extremely different in nature, so you'll have to draft different plans, follow different sets of steps to reach them.
This is what so many people get wrong nowadays – following the same one recipe over and over again regardless of the dish they're trying to make.
Again, businesses are very fluid things. They are dynamic. They constantly adapt.
So you're likely to start with a strategy and then re-adapt. Move forward, always trying experiments and making changes. If you focus on working on the pages that make sense for one particular moment in time for your business and for the strategy you currently have employed, everything becomes so much clearer.
Show Google Which Pages It Should Rank
Think about the pages, particularly the blog posts that you are hoping to rank on Google. Most likely, the topics of the articles are similar to one another and target the same keywords. In this case, you need a way to let Google know which one is the most important, or your pages can end up competing with one another.
By focusing your attention on making a few pages the absolute best, you're basically telling Google that those pages are the ones that people should see. (in the 14 Days Journey to Better Ranking, we give clear instructions for achieving this)
One of the principles of employing Focus Pages strategies is that other articles in your site (often optimized for a long-tail version of the topic covered in your Focus Page) will link to the page you're trying to rank.
This practice also tells Google that a page is important.
In the example below, the main page a site owner would try to rank could be an in-depth guide on Best Tours to Romania, and the supporting articles would be on related topics such as "best tours to Romania for adventurers" and so on.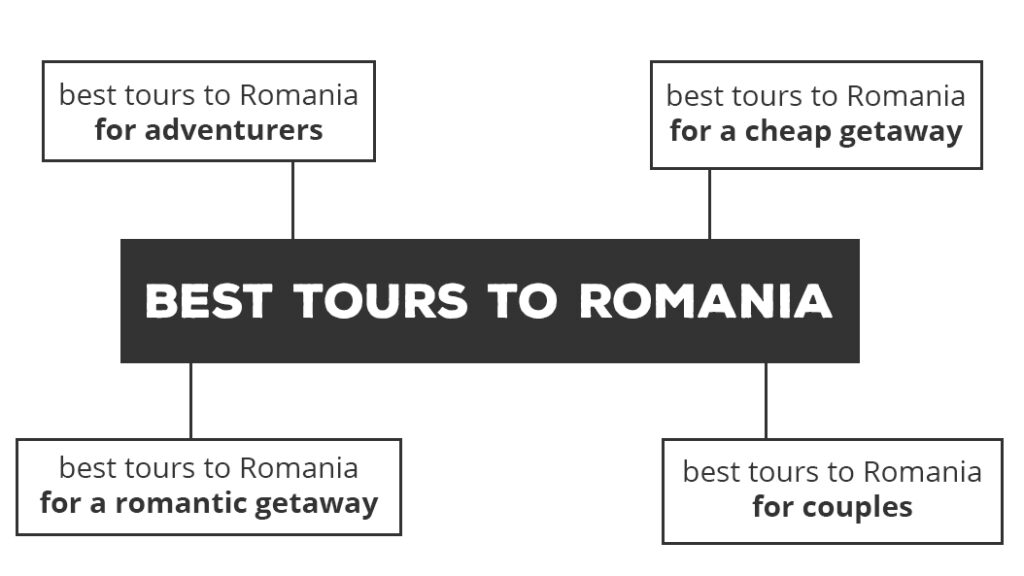 So, those pages that you don't want to rank on Google right away are still important, but they play a different role: that of supporting the articles or pages you are currently trying to rank.
Measure the Impact of Your Efforts More Accurately
Creating tons of content makes it hard to track the results of your efforts. But when you have only 4-5 pages to focus on, measuring the impact of your work becomes much easier and much more effective.
And the data you will rely on to make certain tweaks here and there will be more accurate.
Ensure Your Most Important Pages Rank on Google with Squirrly SEO 2019
There is no other plugin out there that provides so many features and clear methods for ranking your most important pages as Squirrly SEO 2019. And with the new Focus Pages concept, you'll just have an interface inside your WordPress from which you'll be able to control and work on every single ranking factor you can influence to achieve high rankings on Google.
Focus Pages are all about analyzing your most important pages according to all the important ranking factors and making adjustments so that Google will love your website more than the other competing websites.
If you haven't yet tried our plugin, now is the best time to do it. Get Squirrly SEO PRO for free for 14 Days and make sure your most important pages reach a bigger audience.
Latest posts by Cristina Coroiu
(see all)