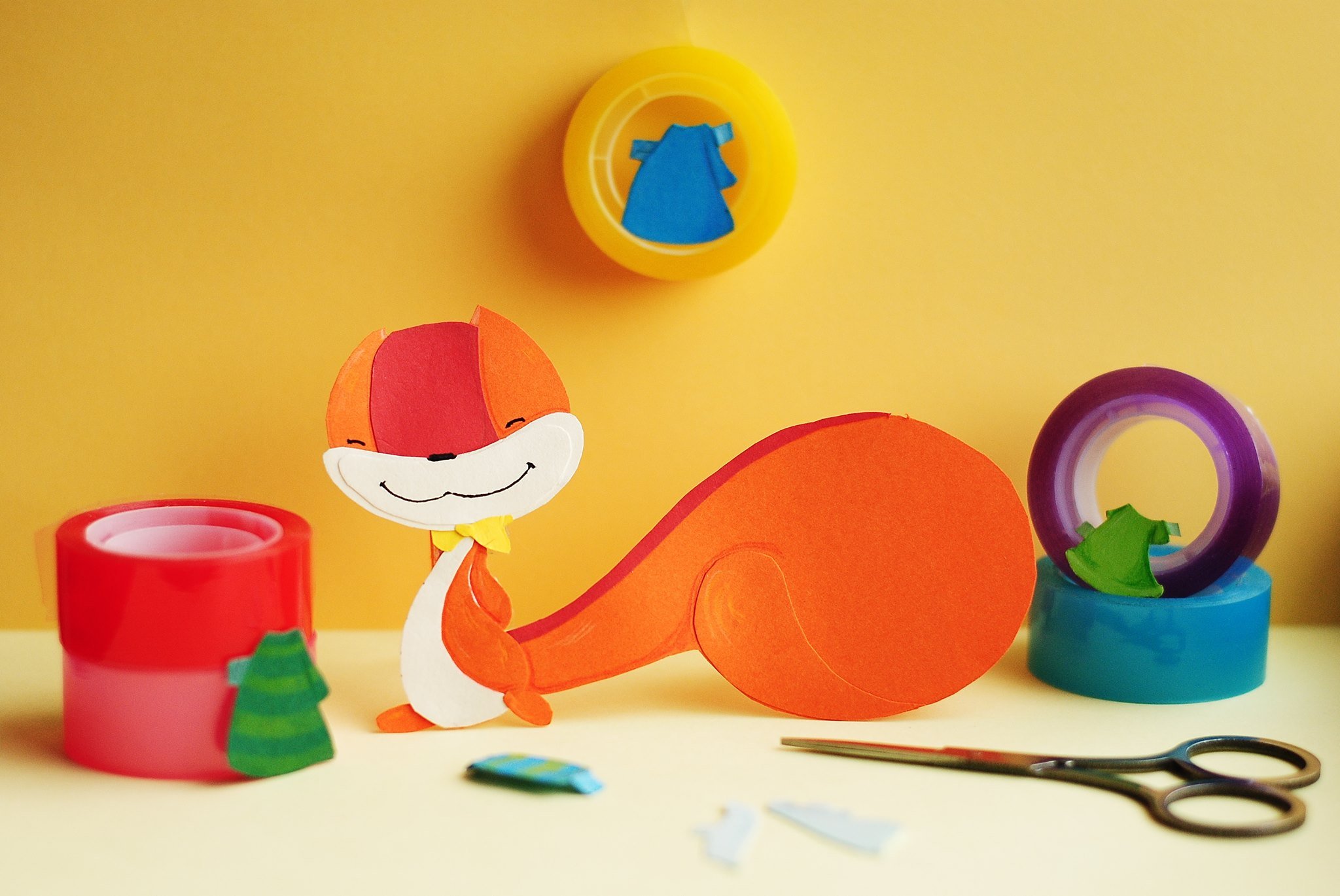 Latest posts by Florin Muresan
(see all)
It's a great day here at Squirrly Central, as we've just launched the 2016 version of Squirrly SEO.
In this article I'll explain the new things that Squirrly 2016 brings and I'll have a short video at the end of the article for those of you who'd much rather look at a video to get the goods.
Last year has been fantastic, and having Neil Patel become a Power user of Squirrly was a great thing. He wrote on his main blog that he uses Squirrly SEO every time he writes a new post. This was wonderful, but no matter how many people say they love the plugin and the software, we'll always keep making it better.
Neil Patel uses this #wordpress plugin http://wordpress.org/extend/plugins/squirrly-seo/ every time he writes a new post on his #blog.
Click To Tweet
As things change very fast in the Digital world, so do your needs for Marketing.
1. The Instapage Story and the Magic Squirrly 2016 does for your landing pages.
For example, we've added the new HomePage of Squirrly.co back in October and while it helped more people reach our Content Writing Services, we're now looking back at the Google Analytics reports from that period and we see nothing. Why?
It's because we've used a software called Instapage to create the main page. What I didn't realize when deploying that page to WordPress was that instapage would ACTUALLY take out every single thing from the website. Instead of just playing along with whatever you have in WordPress, it gets everything out and leaves only it's own code inside the page's source code.
That is horrible!
It took out my Google Analytics tracking. And also it took out the SEO Settings made by Squirrly.
Using Instapage on #wordpress can destroy your Google Analytics data if you don't do This One Thing #instapage
Click To Tweet
By the time I've realized this, it was a bit too late.
Anyway, I know that you guys and gals are always trying to get the best new tools, so I'm sure you've at least seen something written about Instapage on the web. Some of you may have already tried it.
If you want to start using it for yourself then: Go AHEAD! The 2016 version of Squirrly does some pretty cool magic and makes sure that Instapage doesn't delete any code from Squirrly SEO.
That means that you'll be able to have great-looking landing pages and you'll also be able to keep your SEO and Google Analytics tracking code (if you place the tracking code inside WordPress -> Squirrly -> SEO).
2) External Canonical Link for the Win!
The new Squirrly allows you to easily let Google know whenever you copy something into your page from an external source.
Let's say that you wrote some great article on your LinkedIN and you'd like to also have the article in your blog now.
Normally, you'd just go to LinkedIN, copy the article and then have it pasted inside your WordPress blog.
For doing that, Google would normally penalize you for Duplicate Content!
With the new version of Squirrly you can set these fears aside, because you have the following box under the title text area in your WordPress Edit Post interface:

In the "Canonical link:" box you can write the URL of the post you've made on LinkedIN (or any outside page or domain name for that matter).
Then, if you'll hit Publish you'll no longer have a problem with Google, because by doing this thing right here you're telling Google "Hey, the original post is the one from the canonical link". The search engine will see that you've specified the source and will go on ranking the original page, without causing you any harm for having the same information on your site.
You can also use this in case you have a Media site and sometimes you copy news bits from other websites.
But most of the people will use this for bringing content they've already written somewhere else on the web to their own blogs.
One other use-case for this is when you have a Woo-Commerce store for example and you copy and paste the product description. Most e-commerce sites in the world copy and paste product information, without investing in creating new product copy.
The problem is that Google finds out about this and considers it duplicate content.
With Squirrly 2016, you can just mention the original source and you'll be okay. As easy as that.
Talking about woo-commerce, this leads me to the following:
3) The Ultimate WordPress Plugin for WooCommerce SEO
Yes, Squirrly 2016 brings more power than ever to your woocommerce.
Better SEO for Product Pages that you already have.
First off: remember Idea (2) from this article. You'll need to get the updated version of the plugin and start implementing what I've written there. Get canonical links in for all the PRODUCT description pages where you copied the information from some other website.
This is mandatory.
Then use a google ping service to make sure Google finds out that you've finally specified the original. It will win you some points back.
And: very important: if you don't want to keep copying product info from the web, you can have a team of professional writers to create the copy for the products. It will be original and it will help you so much more.
Meta Title And Description to make your Google Search Results listings stand out
Other than that, you can finally optimize the Product Pages and customize the META Title and Description so that your listings on Google will look great.
What's even more impressive is that your WooCommerce products will finally be Social !!
Perfect for when your fans share your Products on Social Media
You can share any product page that you've optimized with Squirrly 2016 on Social Media and it will look Amazing.
Open Graph will make it look great when it's shared on: Facebook, Google Plus and LinkedIN.
Twitter cards will make it look amazing when people share it on Twitter.
It is super exciting, so if you own a WooCommerce store or know somebody who does, this is now the perfect plugin for it.
Better Sitemap to Help Your Products Get Picked Up By Google
Yes: there's a special add-on to the sitemaps generated by Squirrly SEO 2016.
It creates a special sitemap for the products that you have published in your store, which will get them indexed much better.
They look great, are well-formatted for both the search engine and even Humans to whom you might share the link to check out lists of products. Yup, you can even to that.
It picks up Youtube Videos, Images, Vimeo Videos, FLV videos, Wistia videos, etc. and places them in the listing it creates with all the products in the sitemap. That's a serious advantage.
4) You'll witness the power of 2016's Social Media Sharing on Facebook, Google Plus and LinkedIN.
There have been many updates in the past months to the Open Graph, which is used by Facebook and other social media sites.
The best thing is that with Squirrly 2016 you'll have access to all the latest changes:
Multiple Images 
and
Videos
Yes, when somebody shares your blog, or your pages on social media, everybody will see content that just looks amazing. You can even have Video in it, so that it will be more engaging for the friends and followers of the people who share your content.
And you can have multiple images showing up on social media for a single post.
This is a great thing when you want to show off more great images for a single blog post.
It's perfect for a game developer who's showing off screenshots or concept art. It's perfect for a Photographer showing off her latest works of art.
It's definitely perfect for anyone trying to showcase some highly visual content or blog post.
5) Twitter Cards were a problem for most media sites until now, but Squirrly 2016 has an amazing update and fix for that!
Twitter Cards. They were such a big problem.
I don't know if you know, so I'll give you a speedy update on this one:
Lately Twitter made sure that no app can display how many times your blog was shared on Twitter. That's because they want YOU to start using their Twitter Analytics product.
Also, they were toying around with their Twitter cards, which made a lot of marketers and website owners angry, because the blogs that people shared on twitter looked horrible.
Out team was no stranger to this problem and we had to add extra images to Buffer when we scheduled our twitter posts, to make sure that when the content gets published on Twitter it actually looks good.
But: finally, Twitter decided to come to their senses, and now the Twitter Cards were great again, but you need Squirrly 2016 for that, because it supports:
summary and summary_large_image
The summary large image is the setting that makes your Twitter feed look highly visual, by displaying a nice large image from your post into the Twitter feed.
6) Sitemaps. Sized Up for 2016.
The Sitemaps generated by Squirrly 2016 are better than ever.
There's no need to have other plugins handling this, as it will most probably mess the speed of your WordPress dashboard.
Right now, the sitemaps generated by the new version are amazing.
They work perfect on multi-site installs.
There are more sitemaps than just one.
This is great, because it allows far better access for search engine crawlers, which in turn tells Google that your site is very well made and that it's a quality site. By having this, the search engine will be likely to start indexing new text, images and videos from your website a LOT faster than other websites from your industry.
Speaking of images and videos:
Videos. All the right web formats:
The Squirrly 2016 sitemap knows how to place videos in the sitemaps it generates. Until now, it only took in Youtube videos, but right now it does so much more:
Youtube, Vimeo, FLV, Wistia.
If you have it, it will grab it.
The added benefit and value for YOU here is that by seeing these in the sitemap, search engines will index these videos better and rank them higher when people search for this specific type of content.
7) WordPress 4.4 Compatible AND it works with a wide range of WordPress Themes.
By now you've most probably seen that most of the magic from Squirrly happens on our own servers, which is why Squirrly is more powerful than the other seo plugins out there.
We simply can do a lot more than the others, because most things run on our back-end, not yours. If it ran from your WordPress site, it would make your site run slower. And that would be really bad for you.
While I'm really happy that we have this competitive advantage over everybody else in the market, I must say that it's not always sunshine and rainbows down in Squirrly Land.
Why?
Because other WordPress theme developers and other plugin developers out there do not respect the WordPress guidelines by heart, when creating their products.
It's not very obvious, but that causes a lot of problems for us. We Always have to come up with counter-measures, just because they're not doing their jobs right, and most of the time they'll mess up with WordPress hooks and with the Javascript in your sites.
And since there are just so many developers out there creating themes for WordPress, it's really hard for us to keep up with that, especially because we want to make the product a lot better. Most of our R&D efforts are sometimes spent on installing themes and seeing if they are compatible.
Thanks to great people like you who reach out to us and tell us about incompatibility issues, we manage to move much faster than we normally could in fixing these problems.
You are the best!
And we're really happy to have such great customers.
The best part for YOU here is that we actually do stuff with the feedback you give us.
We don't just go around saying: "hey, these people are nice. They offer feedback". We get everything you tell us and release better versions of Squirrly. Day in and day out.
And boom: Squirrly 2016.
It works with a seriously wide range of WordPress themes right now.
We've done impossible things to make this happen.
But it works.
And it's brilliant!
Also, the plugin is fully compatible with WP 4.4
Start Upgrading to 2016. It's free to upgrade, and unlike Windows 10, we will not disappoint!
Just go to your WordPress Dashboard -> Plugins
Look at the list, find SEO by Squirrly™ and get the 6.0.0 version.
That's all. Here's the WordPress Directory link if you need it.