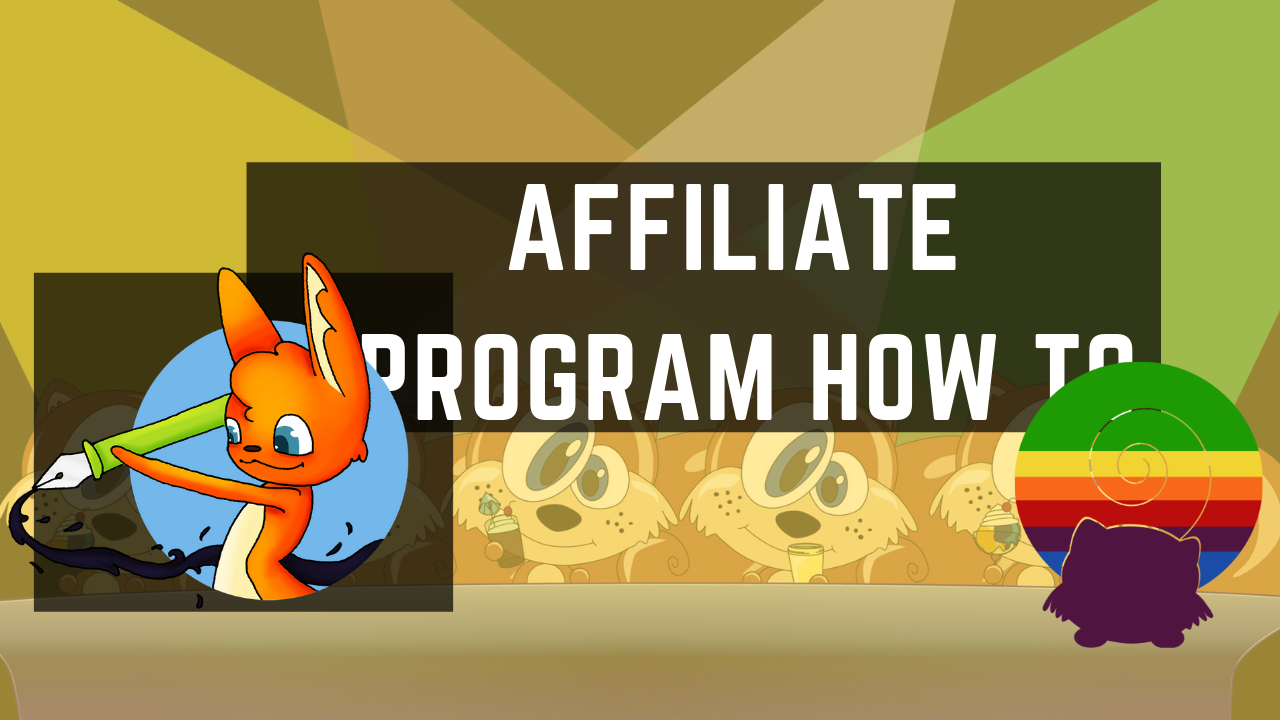 Welcome to Squirrly's Affiliate Program.
I'm happy to introduce you to the Affiliate Program Platform. Let me show you around! 🙂
Log In
You can Log In here: https://squirrly.idevaffiliate.com/
You can bookmark this link for easy access.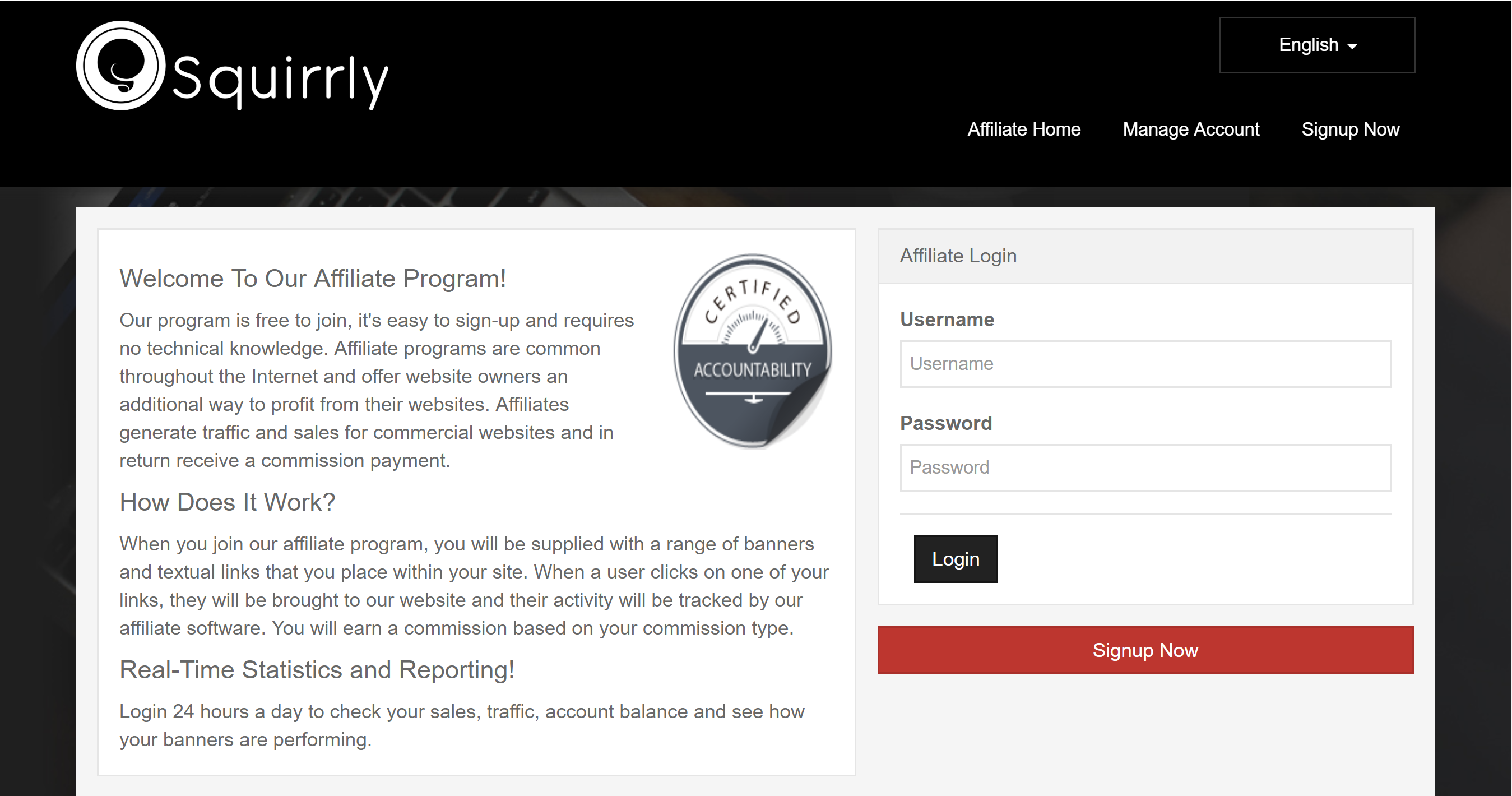 This is your dashboard. Here, you can see an overview of all your transactions, current earnings, and how much traffic your affiliate links have generated.
Important! Banners, Logos, Team Photos, ScreenShots, and Brand Books with Guidelines are available within the Platform.
To access them, go to Marketing Materials -> PDF Marketing Brochures.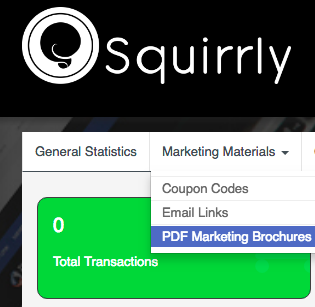 Inside, you will find the "for media and partners" PDF file. Click on it, and Chrome will open the file in a new tab. There, you will find the link to the MEDIA folders for all of the products that you can sell through this program.
We recommend you take a quick look at the PDF before using the Media Folder.
Your Affiliate Link
After you've been accepted by the Squirrly Company as an affiliate, you'll receive a standard linking code, which you can find here:
You can use this link to promote the Squirrly SEO Plugin to your audience.
If you want to promote other Products from the Squirrly Company which are included in our affiliate program (see the full list here: https://www.squirrly.co/terms/ in section 7.3.1), you have to create an Alternative Incoming Page Link for each product you want to promote.

In the Alternate Incoming Page Links section, you can add the Product's Pricing Page that you want to promote. The new link would then re-direct your visitors to the pricing page.
The Alternate Incoming Page Links give you a lot of flexibility. They can help you create multiple types of Entry Points and sales funnels.
For more ideas, read https://www.squirrly.co/terms/ section: 7.2.
This explains how easy it is to build your own marketing system or simply use the pages that the Squirrly Company has already created for the products (and which are already turning visitors into customers).
To be sure that you have the right links for each product you want to promote, please consult this file: https://www.squirrly.co/terms/ section 7.3.1. There you can find links to pricing pages and HOME pages for each software product included in our Affiliate Program.
Once a user clicks on your standard link or any alternative incoming page links, the Affiliate Program Platform starts tracking him/her for 90 days. Therefore, if this user buys any of Squirrly's products within this timeframe, you'll receive the commission for each product they buy.
PRO TIP: You can try a sales funnel during these 90 days.
For example, you can promote Squirrly SEO Plugin in the first 30 days, then Squirrly Social for the next 30 days, and finally, you can promote Squirrly SPY or ContentLook for the last 30 days. This way, you have a chance to convert that user to 3 different Products, thus significantly boosting your commission.
You'll get the commission for each month that a NewAffiliatedCustomer (read https://www.squirrly.co/terms/ to understand how we define that) has an active subscription for a product.
Since February 4, 2013, the first day of Squirrly on the market (meaning first customers), the lifetime value of a Squirrly user has increased from $90 USD to $300 USD.
You have a big opportunity to earn at least $90 USD for every new user you bring our way.
That lifetime value is an average which takes into consideration the cheaper pricing plans we used to have back in the day. We still have many active subscriptions from people who purchased in 2013 and 2014.
TO REMEMBER: 
! All the commissions have to be accepted by the Squirrly Company before you'll see them in the dashboard. 
! You have to earn at least $100.00 USD to receive payment. 
! Payments are made once per month, as expressed in the Terms. There is no fixed date for when the payments go out.
For everything else related to commissions and payments, check out https://www.squirrly.co/terms/
Marketing Materials 
We provide many professionally-designed materials to help you be more successful as an affiliate marketer for the Squirrly Products. Take your time to check them out, as they will save you a lot of time!
We've prepared many attractive banners, logos, graphics, and screenshots for each product.
Training Materials
If you are new to Affiliate Marketing in general, then you should start with this section. Here you can find short videos about affiliate marketing and tips on how to become a better affiliate marketer.
They also explain why building an affiliate marketing online business can be extremely lucrative. As a company, we've invested a lot of money and risked a lot during all the years spent getting Squirrly off the ground and making all these software products successful.
Often, we struggled. But everything got us to where we are today: in the position to be able to create marketing products that people love and pay for every single month.
If you become an affiliate, you'll experience none of the risks or the stress that comes with being an Entrepreneur and building a Software as a Service business. That's because you'll be promoting products that are market-proven; products that stood the test of time and have a loyal customer base.
Over 5,000 leading companies, professionals and freelancers trust and invest in Squirrly products. Our retention rates are becoming better and better. This is the best time ever to become our affiliate.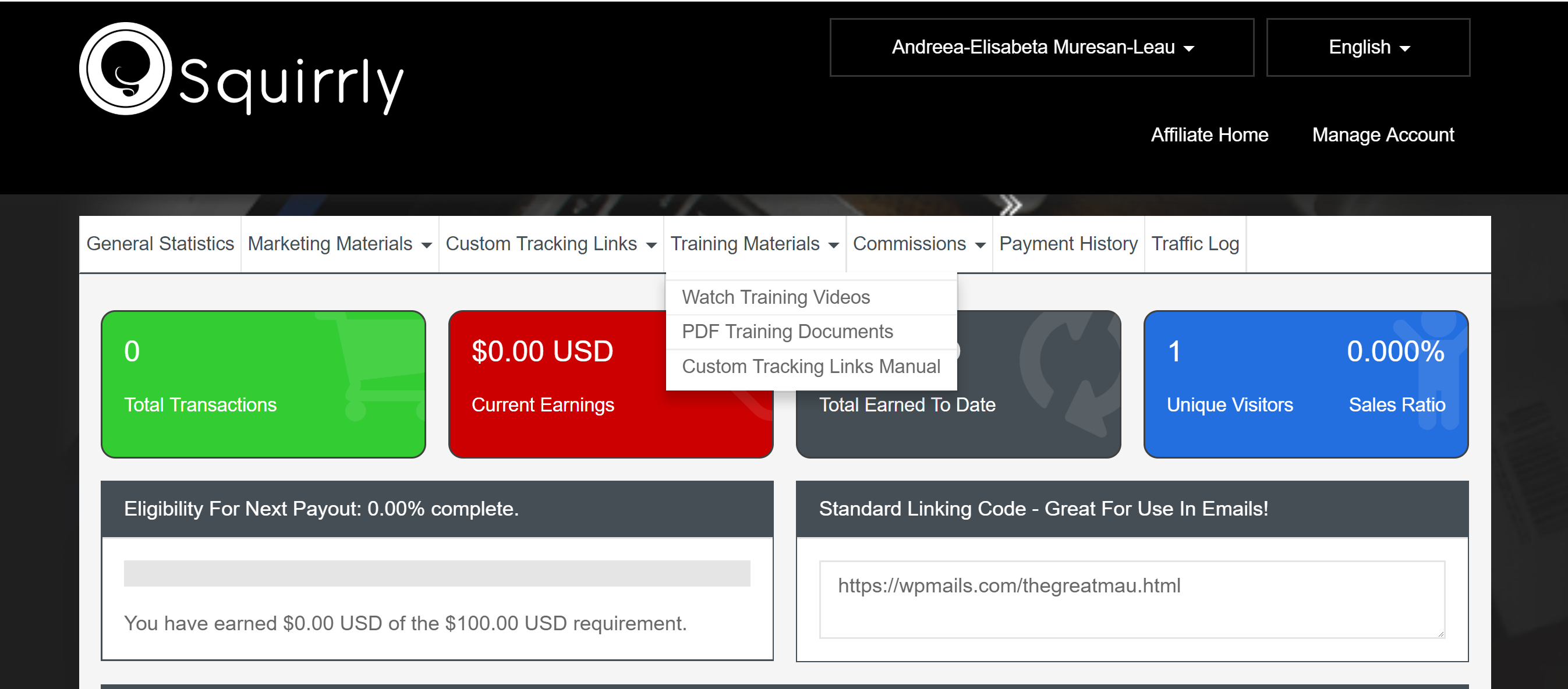 Key Takeaways:
As a Squirrly affiliate, you can use a standard link code and alternative incoming page links to promote Squirrly's Products.
You have access to Marketing Materials directly inside the platform.
You have access to knowledge on how to become a better affiliate marketer.
You can see your transactions, current earnings, and traffic any time you want.
Everything is monitored by objective third parties (iDevAffiliate and FastSpring) with amazing tracking capabilities.
Good Luck and Keep Promoting!
Latest posts by Cristina Coroiu
(see all)