Latest posts by Florin Muresan
(see all)
We've reached 2,489,000 downloads for the Squirrly SEO Plugin.
Since day one, we wanted to give you a powerful tool that will help you boost online visibility.
Therefore, our purpose was clear: figure out a way to offer you fantastic PRO tips and best practices that have already worked for tens of thousands of people before you.
49,000 people to be exact. We've helped all of them save $40,498,500 USD that they would've had to spend on Google AdWords in order to increase their search traffic.
You can either pay a lot of money to get in front, or use SEO and grow organically.
This was just to give you a sense of magnitude. (calculated via: 285 hits * 2.9 USD cost/click. And then multiplied for 49,000 people).
For today, I want you to focus on your first lesson on SEO.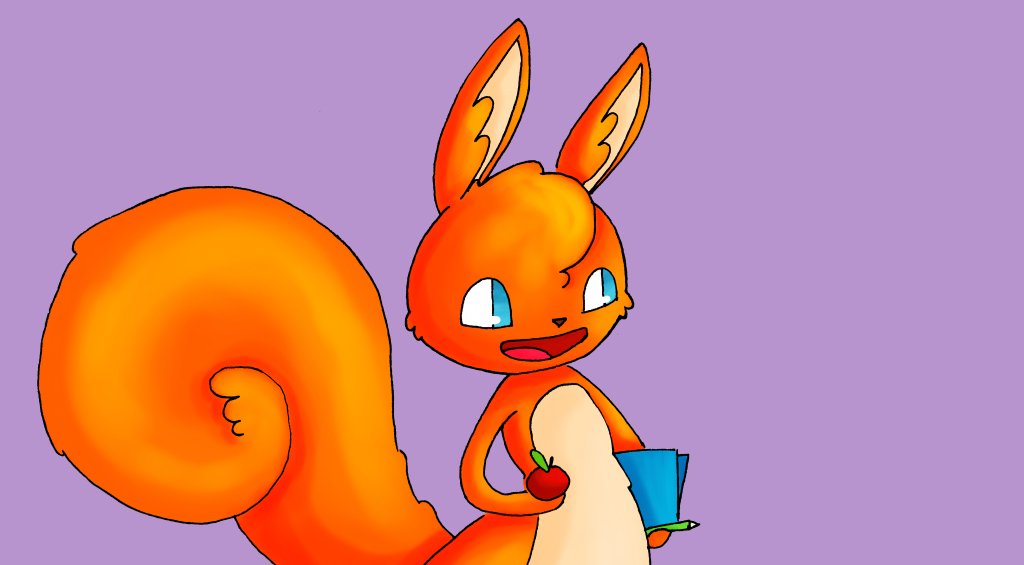 Practical Things You'll Learn in this Lesson:
How to do keyword research for your site
How to enable Squirrly to generate your Sitemap
How to check your site for SEO Errors
This Lesson will be broken into two Major Chapters:
+285% Increase in Traffic – The Results of using Squirrly SEO
Turning Data into Features That Help You Get Excellent Results
You know; most product owners would have just been happy seeing the impressive increase in traffic of their customers. At Squirrly, however, we don't just look at charts and numbers; we want to make sure every individual user gets top results. That includes you!
You'll have to work hard to get all of these great results!
Squirrly SEO is your Assistant for better rankings, not just a plugin that adds two lines of code to each page. Squirrly offers you incredible assistance and helps you push all of your site's limits.
But for that, you'll have to use our tools to the maximum; the tools you'll ONLY find in Squirrly SEO to help you come up with winning strategies:
Keyword Planning and Research,
SEO Strategy Management,
Google Rank Checking,
Auditing your Blogging, SEO, Social Media, and Authority.
We included over 200 Tools and Features to help you become the very best. Use them. Push Harder. Implement a Marketing/SEO strategy. Earn Superstar Level in SEO by Ranking on the first page of Google, even if you're a NON-SEO Person.
Chapter 1: +285% Increase in Traffic – The Results of Using Squirrly SEO
Here is a super handy section of our website. It contains many facts and numbers about the experiments and other related Squirrly SEO information.
At one point, we wanted to find out more about the results that people got after using our features to the maximum. We didn't include those who didn't use them in this test, because they obviously had no chance to ever bring in results. No work, no results. That's just how it goes.
The reason we're doing this coaching session at Squirrly SEO is to help you work better, smarter and push your limits.
Also, we couldn't have created the test with people who never optimized an article.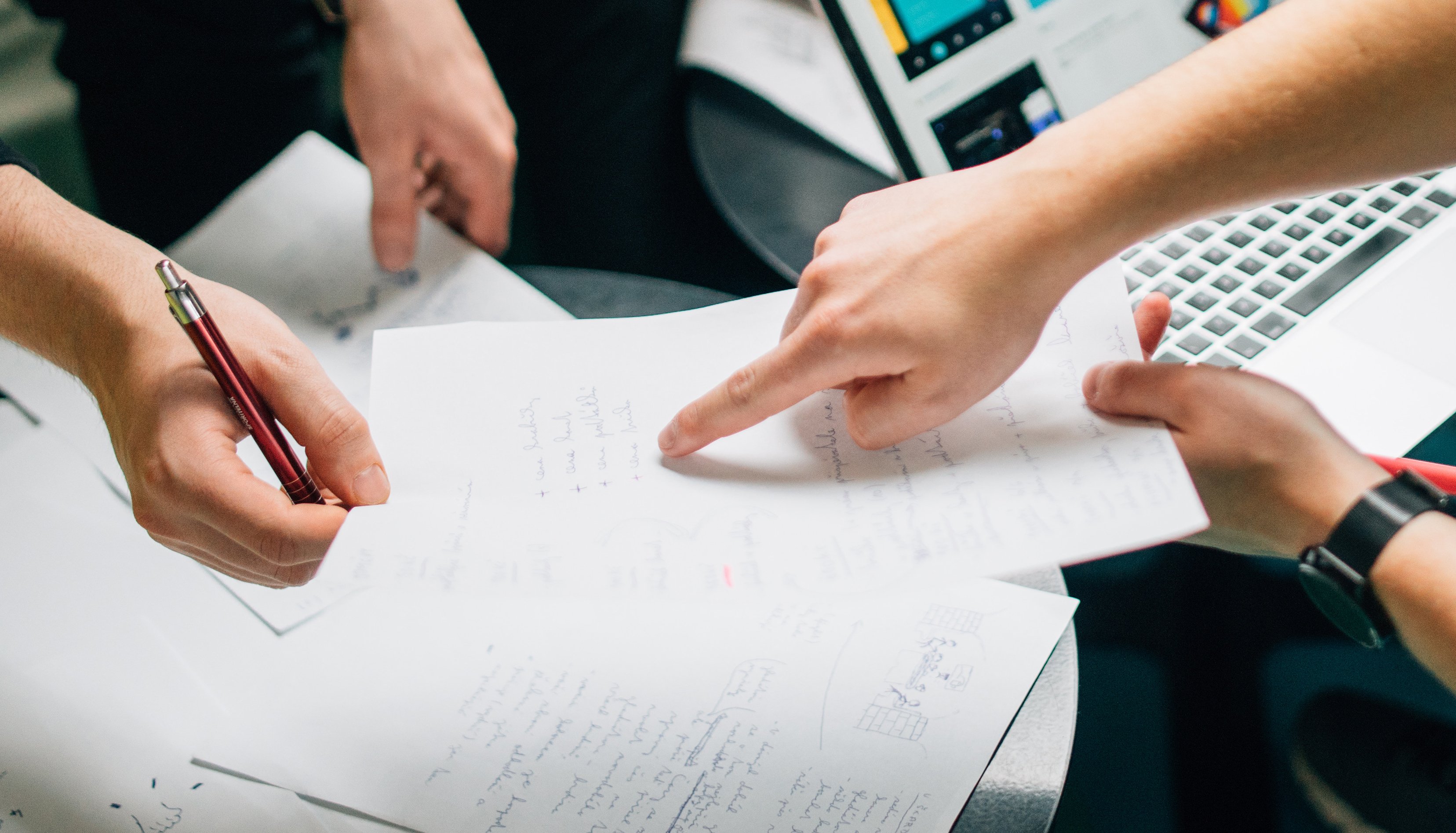 Criteria for the test:
We've tested to see how articles optimized to at least 50% with the SEO Live Assistant fared against articles that haven't been optimized.
These tests were run on websites where people actually used the features and tools of Squirrly SEO.
Each user in this test already had at least 100 Visits / Day to their website.
Websites accepted into the test had a Piwik-based analytics solution which was developed by the Squirrly Company during 2013 and 2014.
So What Were The Results?
Pages optimized with Squirrly were getting +285% Increase in Traffic compared to the pages that weren't optimized!
Some pages and whole websites went up with even +500% increase in traffic. Some of the +500% websites have been outlined and presented in our success stories.
Now, after this amazing experiment was over, it was our job to analyze exactly what they had done with the Squirrly SEO Plugin that made them so successful.
If you will follow the method for achieving The SEO Star Level we've created, you'll be walking in their footsteps, heading towards success. Don't worry, our Settings Assistant will guide you on the right path.
Chapter 2: Turning Data into Features That Help You Get Excellent Results
I realized that the best way to create a repeatable method was by observing the people who wanted to share data with us in the past. They needed new ways to improve their stats, so we did sort of an automated group learning. 
All the research we've made has now been shaped into two different features of Squirrly 2018:
The Online Visibility Score.
You'll be shocked by what we learned about Online Visibility by doing group learning with 49,000 people
Click To Tweet
The SEO strategies of these 49,000 people were different. And their results came in various ways, that's why it's important to keep moving forward and always check your progress.
We've learned a lot more and howto.squirrly.co (the Knowledge Base for Squirrly SEO) is now a valuable resource center. 
But that's NOT the best part.
The best part is that you will get to see exactly what we've learned, namely the aspects necessary for WordPress sites to succeed on search engines and on social media.
We've turned these insights into a process, and we came up with an assistant feature that helps you reach SEO Star.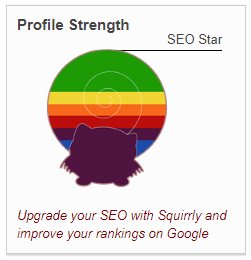 3 Facts You Need to Know about The SEO Star
Our tests showed that if you become an SEO Star, you'll increase your site traffic by about 285%;
Reaching SEO Star is mandatory if you want to start being successful with your website. Otherwise, all the efforts of publishing content will go to waste because the website is just not ready yet;
Improving your SEO Star level will also help your visibility on both search engines and social media.
By using the #SquirrlySEO plugin, your #WordPress site will be able to reach SEO Stardom
Click To Tweet
4 To-Dos for Reaching SEO Star: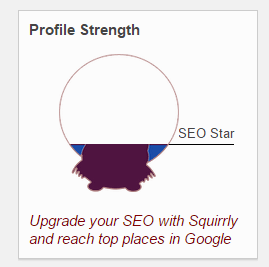 In the above image, you see the level you start at after installing the Squirrly plugin.
To improve SEO Star Level, you need to follow the next steps:
1) Do a Keyword Research
Follow all the steps in the presentation to do your first Keyword Research. After, save at least one great keyword opportunity in Briefcase. After doing this, go back to your WordPress dashboard > Squirrly > Dashboard.
You will see that your SEO Star level has gone up!
2) Check for SEO Errors in Your Website
This process enables the Squirrly plugin to find SEO errors that might keep your site from ranking on Google.
For each of them, you can let Squirrly fix it for you. With each issue that you solve, you'll get closer to the becoming an SEO Star.
3) Get Your Sitemap from Squirrly
Squirrly is the only SEO plugin that supports videos as well as images being included in the sitemap.
It also works great with multisites.
4) Check Your Results in the Following Weeks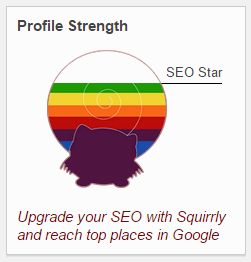 You will see your SEO Star increase and that makes all this hard work be worth it. Next, you'll focus on Google Ranking.
Here's where you can see the results of the tasks you've implemented. Today it's just to get you familiar with what kind of data you can get here and know where your site is currently ranking.
Bear in mind it takes Google a couple of weeks to do their deep crawling in order for you to see the results of the tasks you completed.
Congrats on Finishing the First Lesson!
As I kept saying throughout this lesson: All that we've learned from 49,000 people using both WordPress and Squirrly has been turned into the SEO Star Feature.
And this is the best way to go about this. By taking a step forward to a better site with each action you perform. You don't have to do it all at once. Or in a single day. But the Squirrly SEO Star will be there to show you how much work you have left.
Your Goals for this Lesson:
Do a keyword research for your site
Enable Squirrly to generate your Sitemap
Check your site for SEO Errors
And you can also go ahead and read about how you can get an amazing Online Visibility Score.