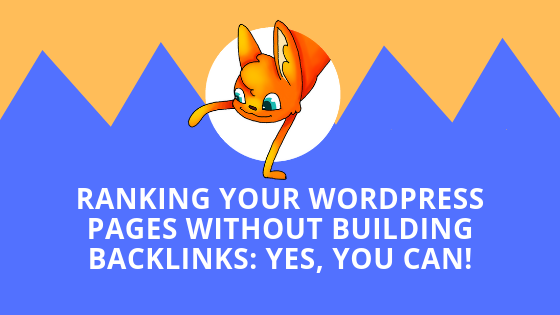 You can rank your WordPress pages without building backlinks.
In some circles, saying this out loud is as shocking as dropping the F-bomb in a room full of kindergarten children. But trust me, I've seen it happen.
I've seen Squirrly users manage to do it numerous times. They managed to rank important pages in their WordPress sites without employing any link building strategy.
And if they can do it, it means, it's possible, which means you can most definitely do it too.
Before we go any further, though, let me just set the record straight and say that, yes, backlinks are still an important ranking factor. That's not the point here. The point is that you can move the needle and rank better without building links. Yes, it may take a bit longer (depending on the keyword you're targeting and how much competition there is).
But it can happen.
Building backlinks is not the only way to improve your rankings. It's 2019. Things changed.
In this article, I'm going to build this argument with facts and real examples. Plus, I'll share a few alternative tactics you should consider focusing on to improve your rankings on Google.
Let's get to it!
Back in the Day…
At the risk of sounding like an old man here, let me tell you that back in the day Google put a lot more emphasis on Backlinks when analyzing a site. That was the time when pointing "enough" exact match anchor text links from high authority URLs to your page would pretty much guarantee top rankings.
However, Google figured out that backlinks could be easily manipulated and that the number of backlinks didn't necessarily reflect the quality or relevancy of a page.
Yet, the idea that backlinks are it when it comes to SEO somehow got stuck in our brains and lead to the misconception that it is the only way to increase your search rankings.
…Now, Back to Today
Backlinks are still important today; I'm not going to argue with you on that. I'll even say link building is an awesome tool we have at our disposal to rank better.
But the reality is that other ranking factors far surpass them.
Think about it. Google's primary goal is to provide users with results that best match their needs and intent. This is how they ensure they remain users' first pick and that they won't lose them to other search engines.
So, put yourself in Google's shoes for a sec here. If you were the search engine, would you measure the satisfaction of your users off of easily manipulated metrics such as backlinks and anchor text? No.
Google has gotten better at spotting fake links or links that are not relevant.
So if you have a 5,000-word resource about how to create custom jewelry and you get 200 links from pages that are about ranking factors, it won't be too valuable. Why?
Because the context of the pages linking to you is NOT relevant to the topic covered in your page. It just doesn't make sense.
Today, ranking your WordPress pages is NOT just about doing one thing. 
It's about doing a combination of things. And one of the biggest downsides in link building is that you generally don't get to learn and experiment with those other things that are just as important (or more important) because you're focusing your time and energy on that one thing.
Success is about finding avenues for growth, figuring out what works for your business, testing multiple channels – rather than just obsessing over the next link to build.
Plus, link building is harder than ever.
Yes, there are over a billion blogs, but guess what? Everyone is hitting those blogs for links. So instead of just emailing someone and asking them to link to you (which oftentimes is like shooting an arrow in the dark), your time may be better spent elsewhere.
There are ranking factors you can influence and become awesome at, without the huge time spend that link building involves.
From Link Building to Link Earning
At the beginning of this article, I mentioned our users and how they managed to rank on Google without engaging in any link building activities (boy, I made that sound illegal – it's not).
So, how did they do it? Well, here are a few examples we've seen.
A) Develop excellent SEO content
Quality content will still work without you building backlinks, but not the other way around.
Because if you do everything right in terms of content creation, optimization and promotion, if you have cool graphics or share original ideas that add real value, links organically follow – without you having to lift a finger in terms of building them.
Google loves content, but not all content will do. The internet is an over-saturated market, and the last thing anyone needs is yet another mediocre attempt to produce web content solely for the sake of pushing a product forward.
Pushing regurgitated information or keyword stuffing your blog posts won't work in 2019.
Unoriginal content can lead to duplicates.
Poor content leads to poor "engagement signals" such as a high bounce rate, low time on page and lower CTR when people see your "brand" in the SERPs. All of which makes it more difficult to rank in the first place.
The web is craving for quality and originality, so what you need to do instead is to provide real value to people. That's the only surefire way to reap tangible rewards.
Try to educate your audience, entertain them, enlighten them, if you can. Write about something new that people haven't heard off, or provide a new perspective on popular topics. Make it a pleasant read.  If you manage to do that, chances are: you'll start getting backlinks, social comments and shares, and tons of traffic.
They will come naturally, as other bloggers will want to link to a high-quality resource you've created because it will make their own blogs and sites better.
Yes, it may take a bit longer, but you're likely to experience consistent growth, slowing building up your traffic.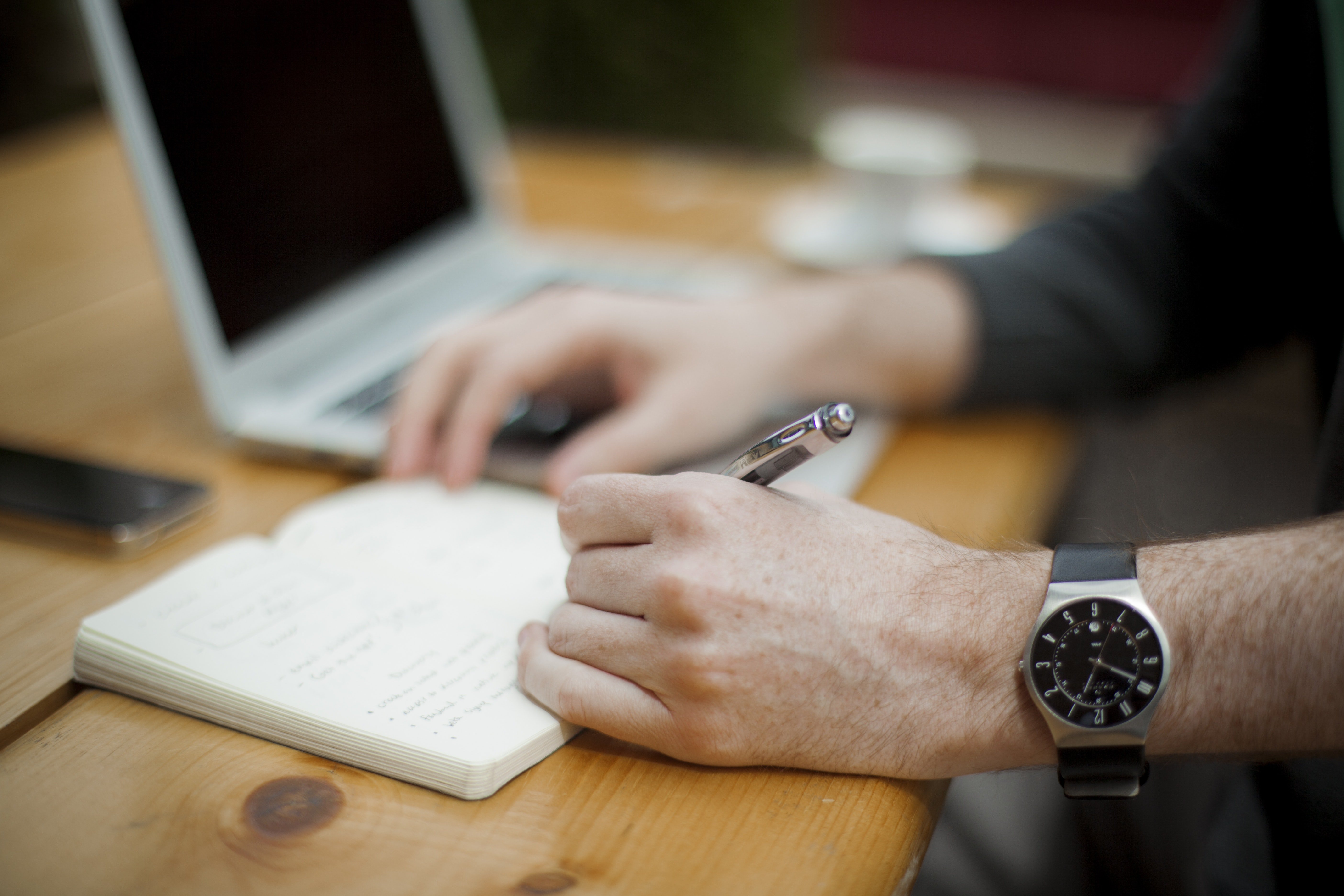 One thing you could do right now is to use Squirrly SPY and get a report of the keywords that your competitors are ranking for.
Identify those low-hanging fruits by spotting keyword opportunities that you can target, and create an awesome piece of content to steal their spot in the SERPs.
To spot great keyword opportunities: take the keywords from your Squirrly SPY reports and add them to WordPress – Squirrly SEO – Research – Find Keywords section inside Squirrly SEO. It will tell you a lot of great stats about those keywords and maybe help you find new opportunities your competitors don't even know about.
Go after low-competition keywords in the beginning and become known as an entity around a subject by slowly getting your site out there and then building your domain authority.
After you get more domain authority (shown in your Squirrly SEO Audit), you can start targeting keywords with tougher competition.
B) Keyword Research: Targeting Keywords that Have Low Competition 
There are over 300,000 keywords brought to the first page of Google by customers of Squirrly SEO with sites in various industries. The majority of them managed to achieve this fantastic success because they focus on keywords for which they could really get ranked.
Targeting a keyword that has little competition can make a page rank high on Google – without needing backlinks as that one thing that sets your page apart from other page competing for a place in SERPs.
If you're not in a highly saturated niche, you can see tremendous success and growth just by targeting a keyword that has low competition.
Keyword research and content marketing. We've seen these two work time and again in our clients' sites, getting them steady organic traffic. Also, it's important to mention that this doesn't mean they weren't getting any backlinks – they were just not building links.
So, yes, if you're going after crazy competitive keywords, you probably do need links; and that content isn't enough. But stop and think about this: is that really a keyword you should be going after? See if it makes sense for you from a marketing standpoint. Usually, you'll switch keywords after seeing stats.
That's the most sane way of doing great SEO.
3 Bonus Tactics You Should Try to Improve Rankings 
While building external backlinks will help strengthen your site, know that there are plenty of other SEO strategies you can follow to improve your rankings.
SEO is a complex mechanism made of multiple aspects, so ranking a page on Google is never about just one thing. There are always stuff you can do; marketing is infinite. So there is always another path you can take to go from A to B.
1. Create attractive titles and meta descriptions
Google relies on a set of user signals that tells them what users prefer. For example, if Google sees that the second listing keeps getting clicks, you know what's going to happen? It's most likely going to flip the two. That's because it's a signal that the page is more valuable to its users.
So. it's super important to have an attractive listing that gets clicked on a lot. Work on creating a title that is relevant and appealing. You can also include a CTA in your meta description that helps users see the benefits of clicking through to your page. Also, make sure to use appealing words and phrases such as: get, now, test, try, see, free, discover.
Another idea you could try is to insert the year into your title so that it looks fresh and updated.
All of these ideas can help improve your click-through rate, which is another factor that Google takes into account. And, as a result, you could increase your rankings.
2. Focus on the User's Experience on your site.
Improve Page Speed. A page that loads slowly will ruin a visitor's experience on your site. Make sure your site loads decently fast before you think about focusing your efforts towards link building. Speed is more important than ever (mobile, tablet, and desktop)
Ease of Navigation. Make sure there are no invasive ads, pop-ups, or affiliate links on your website to hinder user experience.
Add internal links to refer visitors to other pages in your site that would add value to their experience on your site. This will increase the number of Pages per Session, which signals a good user experience. And plays an important role in boosting rankings.
3. Be Active on Social Media 
Social media is an excellent medium for building authority.  Make the effort to engage your audience and to build your social following. Having a large and engaged social following is a great signal to Google that your domain is an authority within your field.
Having an engaged social audience which regularly comments and shares your content within their network helps convey authority – without the need for external backlinks.
Squirrly SEO 2019 Provides a Framework for Ranking Your WordPress Pages
Taking care of your onsite SEO while continuing to build links will only magnify your SEO results. However, you may not even need to spend time on link building if you are focusing on other things that are more valuable.
There are plenty of other steps you can take to get ahead without building links. And Squirrly SEO 2019 will help you take them. The Focus Pages feature makes it easy to navigate all of the Google rankings factors that you can influence as a site owner.
I'm talking about things like:
Indexability
Keyword Research
SEO content
platform SEO
Snippet
SEO images
click-through-rate
Page authority
Social Signals
Inner Links
Outbound links
Traffic Health
technical SEO
and many others.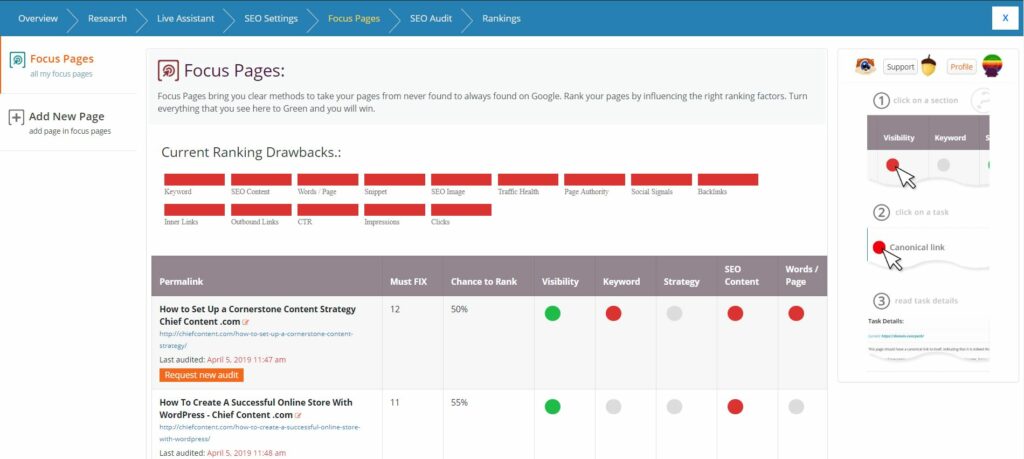 Everything you need to cover to rank your WordPress pages is shaped into clear tasks. In the Focus Pages panel, all that you need to do is follow the instructions and turn Red Elements Green.
With this groundbreaking approach, you can focus on the aspects most likely to influence your rankings – and avoid wasting time on the rest. Solve all the issues highlighted inside the Focus Pages panel to ensure your most important pages have the best chances of ranking on Google.
In most cases- if you've done your keyword research and created valuable SEO content- this will be enough to claim your spot among the first positions in SERPs.
However, once you've completed all the tasks, you can start a link building campaign knowing you already have a strong base. It will only boost your results even further.
Ready to give Squirrly SEO 2019 a try? Start a FREE 14-Days trial today, and see what's under the hood. No strings attached, just awesome SEO power.
Latest posts by Cristina Coroiu
(see all)