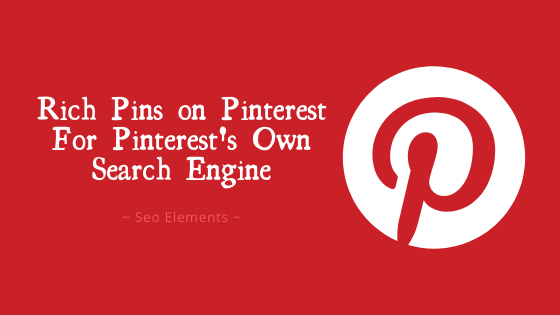 SEO Elements is a series of posts we're starting to make sure we give due space to all important elements that should be on a WordPress site.
If Pinterest is important to your and your marketing efforts (it sure was for our OneGeek.shop) then you should read this. It started with a question:
We love the Facebook and Twitter images that can be added in Squirrly, but we have a similar need for Pinterest. Are there any plans to add support for that to Squirrly?
Answer:
Squirrly SEO already supports rich Pins on Pinterest.
WordPress – Squirrly – SEO Settings – Connections.
You will find:
Pinterest Website Validator Code:
Add the Pinterest verification code to connect your website to your Pinterest account. Visit the Rich Pins Validator
Once you add the code and validate it, your site will have rich pins and it will help (A LOT) with discoverability on Pinterest's own search engine.
We know this from a lot of experimentation made during 2018 and 2019. Posts without the rich pins don't stand a solid chance of being shared, nor discovered on Pinterest.
By using rich pins, you will probably see a big boost in your Pinterest activity.
Latest posts by Cristina Coroiu
(see all)