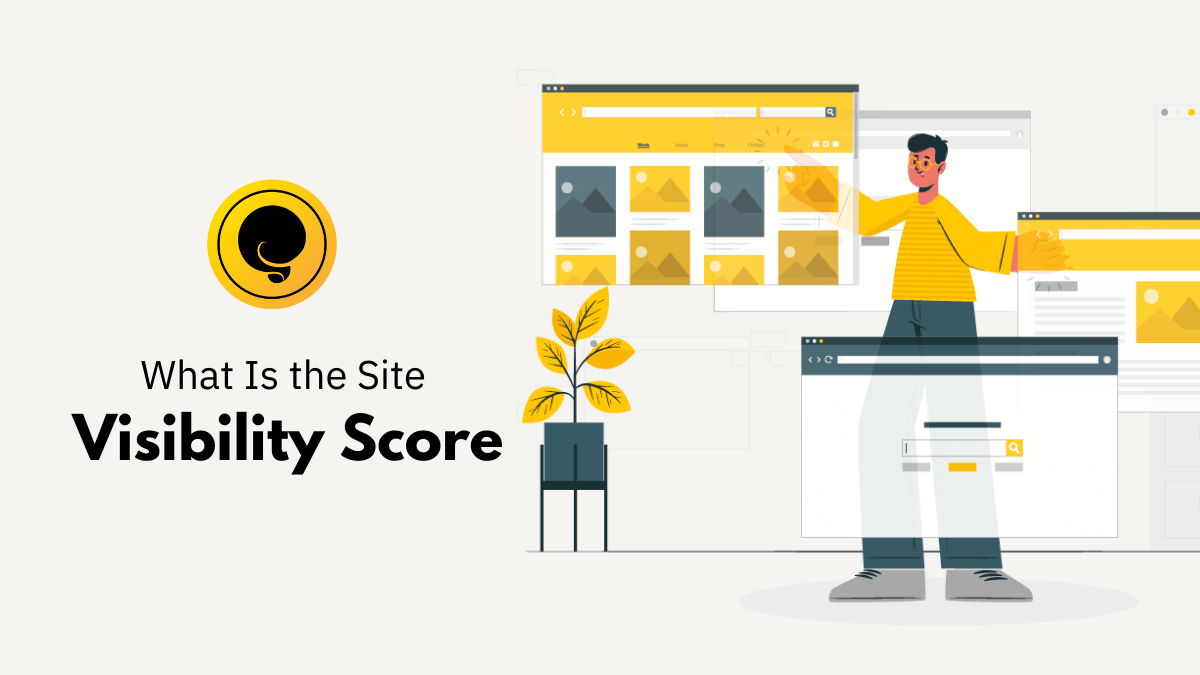 The Visibility Score shows how probable it is for your website to be ranked high on search engine result pages (SERPs) and how people engage with your content on social media.
I am going to show you the two important steps you have to take in order to rank better. There are many mini steps that create those two big steps, but Squirrly is there for you, and will help you go through them.
I am also going to tell you about a third step, that is a bonus one. I recommend you to do it, as it will help you better understand step two.
How to Increase The Site Visibility Score Using Squirrly SEO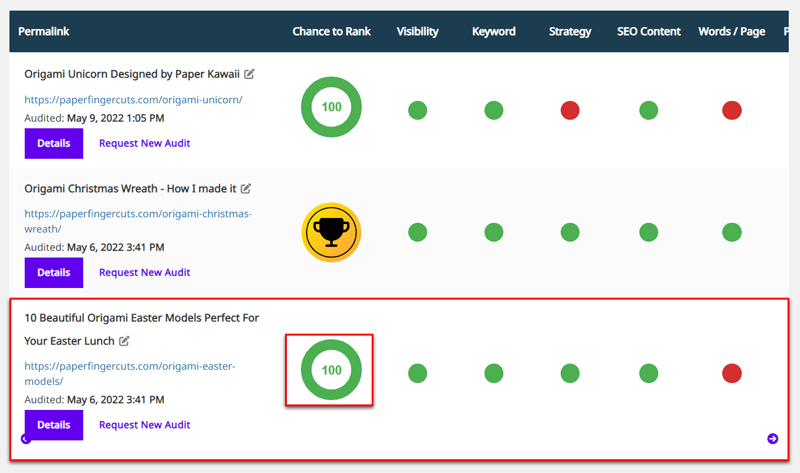 The first step you have to take for better ranking after you installed the Squirrly SEO plugin is to make sure you complete all the tasks that the Settings Assistant outlines for you. 
Make sure you click on each and every task you have on the right side of the screen and complete the tasks from there. This will help you to SEO optimize your site.
It's very easy because you see exactly what you still need to do for the site and you get explanations on how to make the necessary changes.
And if you have the time, take the 14 days journey created by our CEO to learn all about getting one of your focus pages closer to the first page of Google. The results depend on your effort, the website age, as well as your networking abilities.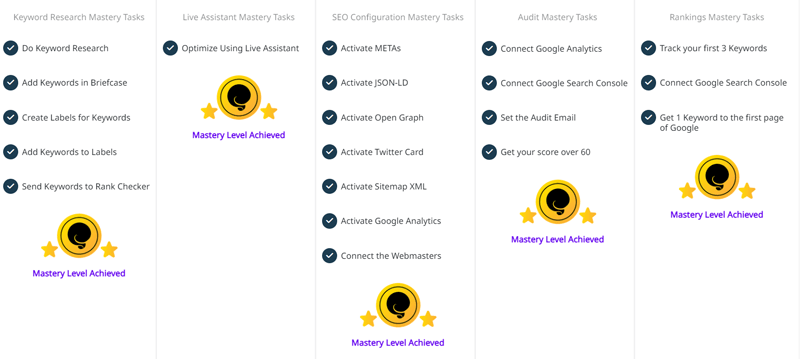 I know it seems like there are a lot of settings to make in order to increase your visibility score, but I promise you that you will make those settings in no time at all.

Focus Pages
Step two for better rankings is to work on your focus pages. This is one of my favorite features from Squirrly.
You don't have to know SEO at all, you just have to turn the elements from red to green. Again, there seem to be lots of changes that you have to make, but if you want to be on the first page of Google, then you should just take your time and do them.
There are people who didn't believe (at first) our motto: "Turn Red elements to Green and you will Win". Olivia was one of them at first. Here are her own words >>
She tried it and saw we're spot on with our motto.
Let's understand focus pages better!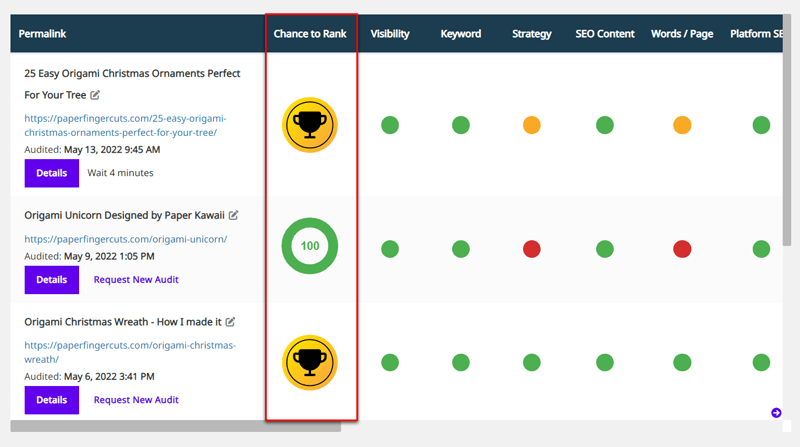 In the Focus Pages section, it's really easy to see how many elements you have to fix in order to increase your visibility score. You can also see your chances of ranking. They are calculated individually for each page (Google also treats each page individually).
This number is going to constantly change to show you what impact you made with the latest changes you've worked on for your site. You will see that some tasks will have a bigger effect than others.
You will have to make sure your site is properly set from the visibility point of view. Make sure the page is present in your sitemap and that it's indexed.
There are others settings as well, but I believe those two are the most important at this step. Squirrly will tell you how to check and how to make this happen.
In the next few tasks, you will have to choose a good keyword.
You will also have to make sure you provide context for your keyword. If you are going to do Step 3 (from this guide) as well, there is a special day where we are teaching you all about keywords, how to choose them, how to store them, and how to add semantic context to them.
And then you have, in my opinion (I'm a graphic designer), one of the hardest tasks to do. And that is: writing long content pages. I'm used to employing lots of images and just a few words, but you will see that if you write a long article, +1500 words, your chances of ranking will increase substantially.
In the next parts, you will see how site age has a big say in your visibility score.
You will have to make sure your snippet is correctly set, that you also have SEO image optimization, as well as traffic and backlinks.
For new sites, it's hard to make the elements under "backlinks" from Red to Green. Here you will have to be patient and work on your networking skills.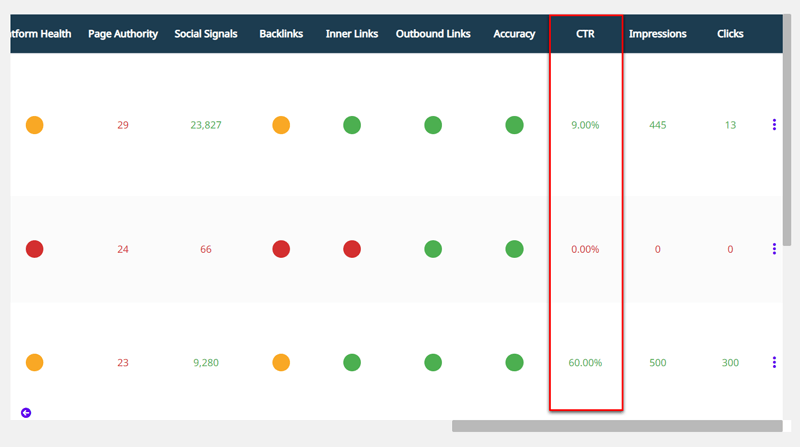 And we got to the end of the focus pages options. In this part the most important number to look at is the CTR.
CTR is the number of clicks that your page receives divided by the number of times your page appeared in search results: clicks ÷ impressions = CTR.
For example, if you had 5 clicks and 100 impressions, then your CTR would be 5%.   
Now it's time you go in the plugin and start tweaking your focus page in order to get a high chance of ranking for each page.
Step Three, the optional one – Your 14 Days Journey To Better Ranking
I do recommend you do this step as well. Maybe even before step two. Because it will help you understand step two better.
You will learn all about keywords, how to fix some Google Search Console errors, how to improve your visitors' time on the site, some tips on using social media to your advantage, ideas on how to create quality backlinks, how to manage to write +1500 words articles if you are not great with words and so much more.
To make you even more excited about this, and to see the value of it, let me talk about the 14 days in a few words: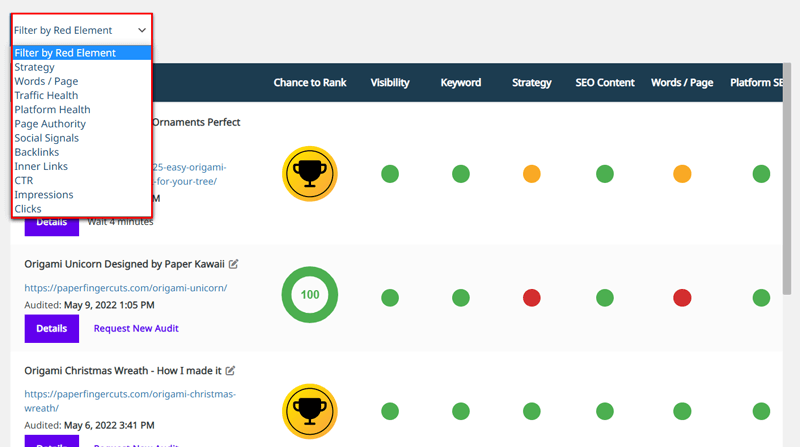 Day 1:
Learn how to choose a focus page, what this focus page should be for your business, why it's not a good idea to choose the homepage as your focus page. Also, this will be the first interaction with the interface, and you'll understand the importance of completing the tasks you see on the right side of your screen.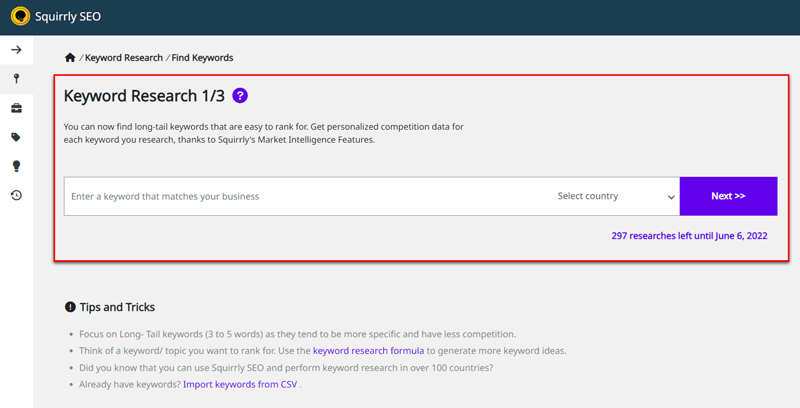 Day 2:
This is one of my favorite days. If you were still wondering how to find your keywords, or what type of keywords your business should have, than this will be one of your favorite days as well.
You will learn all about finding a direct 1, direct 2, direct 3, or a direct 4 keyword to use on your chosen Focus Page and what this means.
Day 3:
After learning all about keywords it's good to know how to store them and use them. And that's what you will learn on this day.
You will also learn a bit about Google Search Console, even if you've never used it before.
Day 4:
You should not skip this day if you want to be found on Google.
You will learn how to integrate Google Search Console with your site, and how to make sure that all the visibility settings are properly made.
Day 5:
On this day, you will learn how to use SEO context keywords, why this step is important and how it will help you in the long run.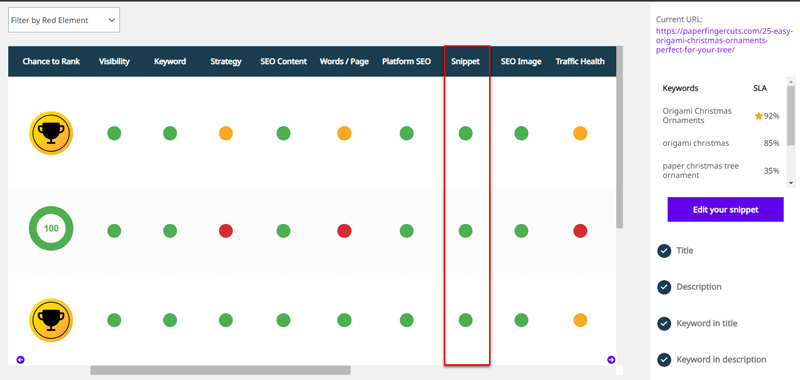 Day 6:
Learn all about the importance of Snippet and how to make it green, as well as some tips to fix Google Analytics reading errors and how to take advantage of Social Media to boost your visibility.
Day 7:
You will learn more about the Audit, why it's important to try to get at least a score of 70 and why you should check it weekly and try to improve your score.
Day 8:
This day is useful if you don't know how to get backlinks, or need new ideas.
You will start the day by learning about rankings and then you will dive right into backlinks. What they are, how to get them, why they are important, why you should be patient about it and so on.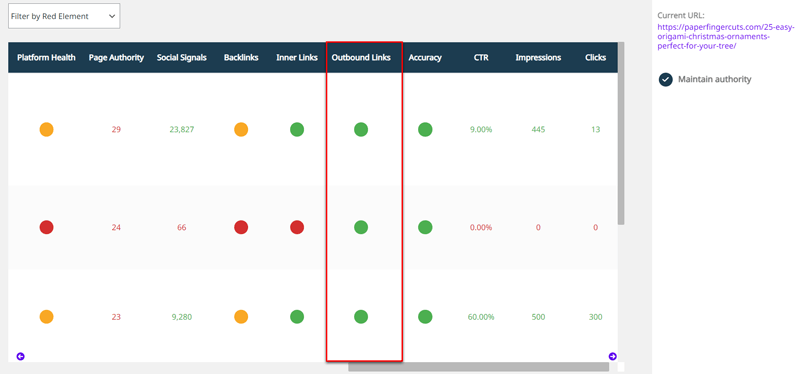 Day 9:
The goal for today is SEO image fix, bounce rate fix and outbound links fix.
We are going to recommend you 3rd party plugins that help you fix errors in no time like the no-follow attribute. We used them in our sites and we are happy with them. (and they are free)
Day 10:
Today you will learn all about Inner Links, Satellite Pages and Core Pages.
You will learn how to build inner links the proper way. You will need to have at least 5 inner links for a focus page, but the recommended number is 20.
Day 11:
It's all about getting more traffic to your focus page. You are going to learn about email marketing, ads marketing as well as more social media marketing tips and tricks.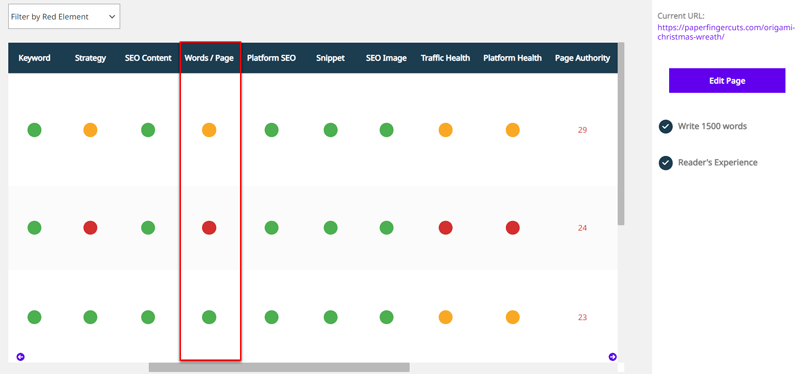 Day 12:
This is another favorite of mine. For me, it's hard to write 1500 words, so on this day, I learned how to make this task easier. You will also learn how to fix some SEO problems you might have overlooked.
Day 13:
On this day, you have a bit of work to do. You will have to make the satellite pages (the pages you used to do the inner linking) which link to the focus page all Green in Bulk SEO Settings. To give them SEO Context and to re-Index them in GSC.
Day 14:
Today you should pop that champagne bottle, pat yourself on the back and have a celebratory ice cream. You did it. It was a long ride, you maybe had some frustrations, some aha moments, and you definitely learned new skills. Don't forget to share your success with us and with our community.
---
Squirrly is made to simplify your on-page SEO and to help you write optimized articles even if you are not an SEO expert.
We received so many success stories from people who use Squirrly SEO plugin for their websites.
I hope that the next one will be yours!
Latest posts by Cristina Coroiu
(see all)