Choose your keywords wisely in 2018!
Back in 2014, the Squirrly Keyword research tool wasn't as advanced as it is today because there was a lot more manual labor involved. Today, the research you can perform with our tool can give you a lot of insights that you can use for your SEO strategy. You can use it alone, without needing any other tools.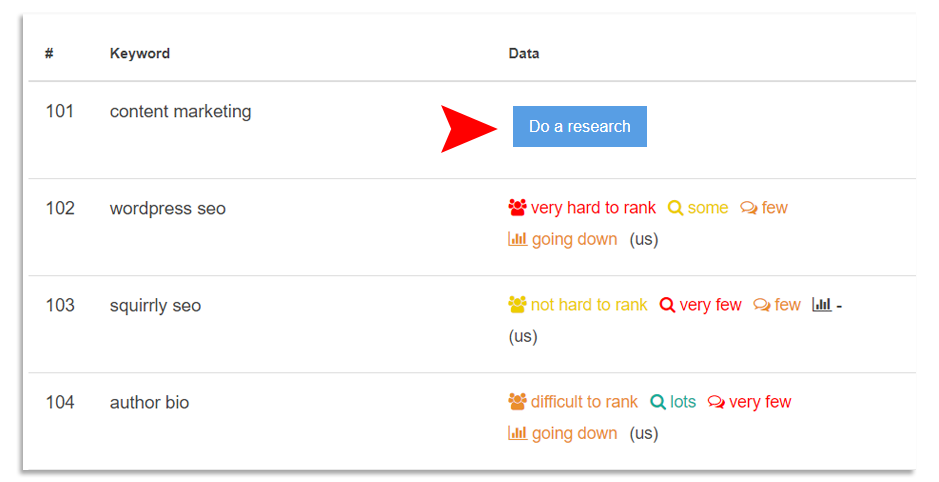 Once you add keywords in Squirrly Briefcase, you can do a keyword research and see which ones are trending and are easy to rank for.
Squirrly will check the Keywords from Briefcase weekly and email you if there are other trending keywords that you can optimize for (Business Plan required).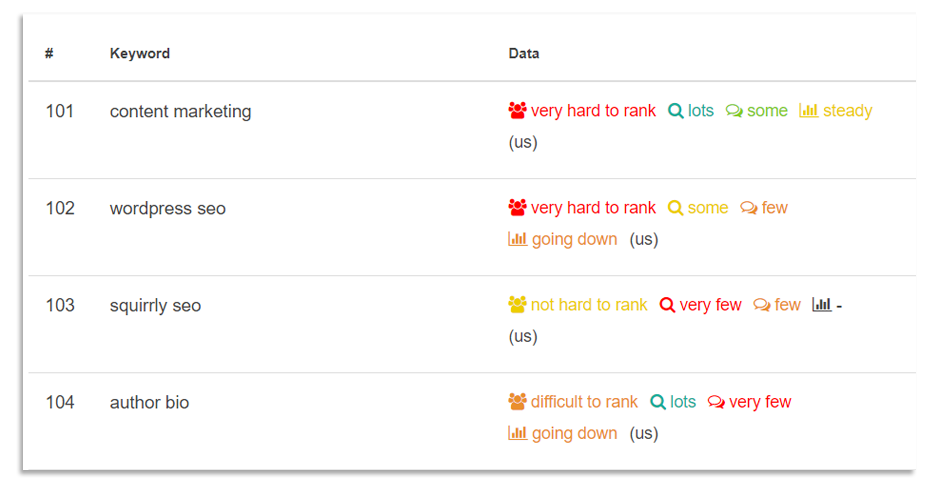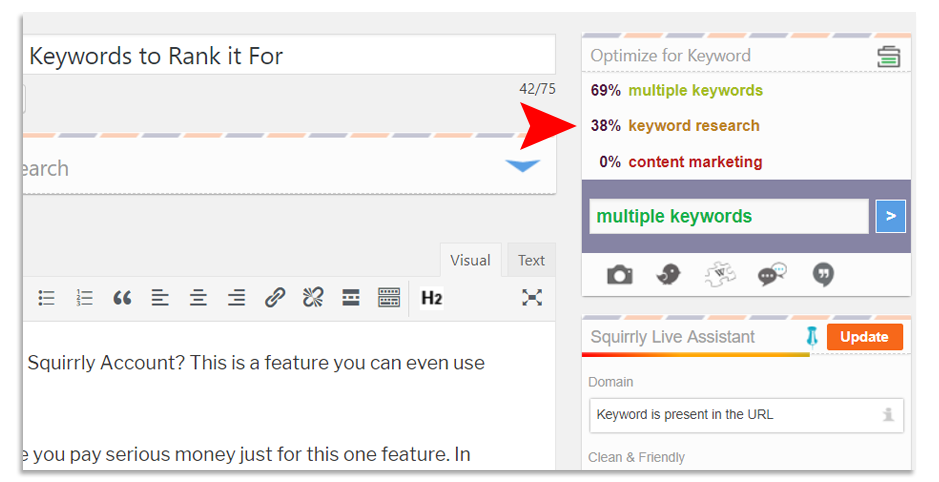 Optimize for Multiple Keywords
Just select the keywords from Briefcase and click on them to use those key phrases. You will see that once you start writing the article, the Briefcase will show you the optimization percentage of your article for all the keywords you decided to use.
Optimize for Multiple Keywords
Once you know the keywords you want to use in your posts and pages, working with the Squirrly Briefcase and Squirrly Live Assistant is super-easy.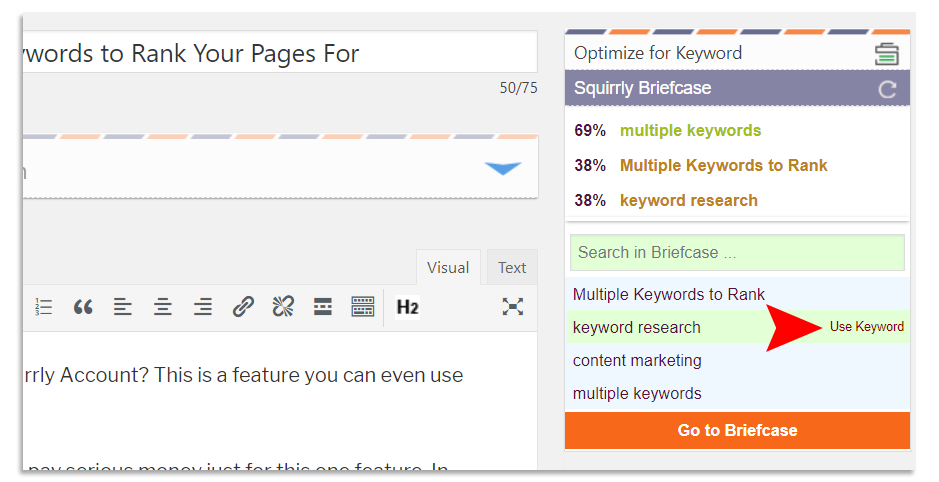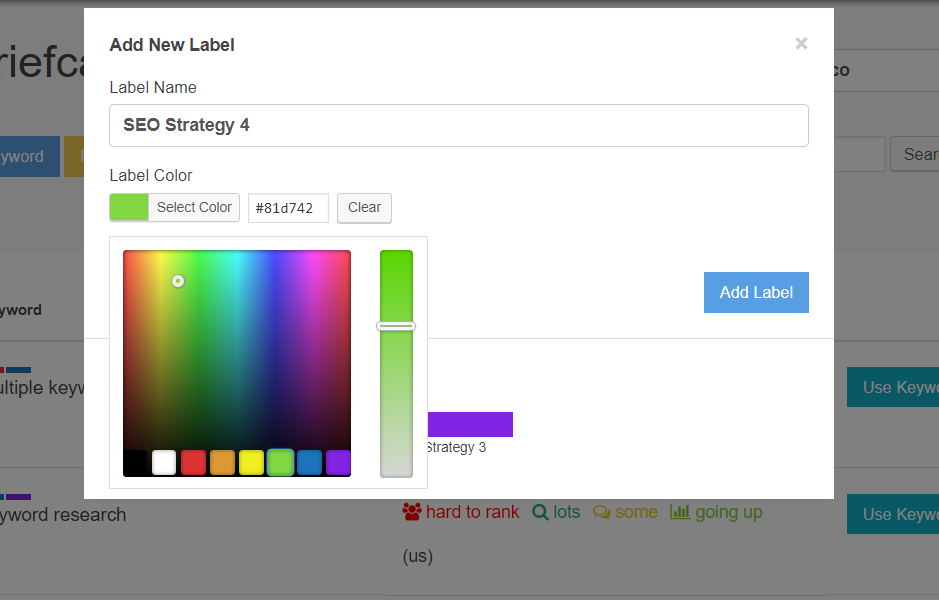 Labels For Squirrly Briefcase
Use Labels to keep track of your SEO Strategies. You can give a name and a color to each Label so you can filter them. A keyword can have multiple labels. 
Filter Keywords By Labels
If you assigned labels to your keywords you can now find the keywords based on those labels.
You can even search by selecting multiple labels.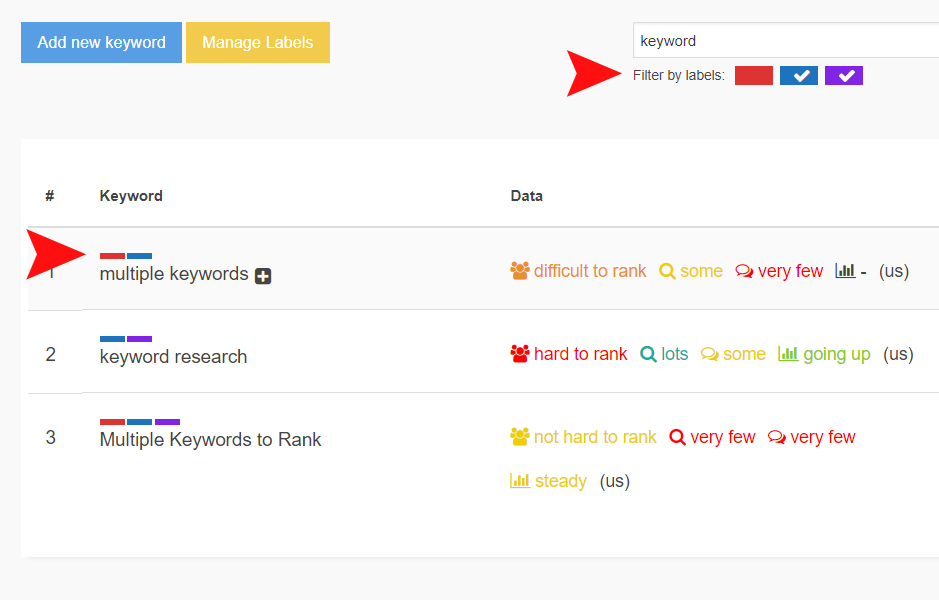 See what people are saying about Squirrly SEO
Simple, Affordable Pricing For All Features