With today's technology constantly making progress, staying up-to-date with the latest developments is definitely a smart move, especially if the success of your business heavily depends on how much traffic your website gets.
Now, it's extremely important to keep in mind that just having a well-designed website is no longer enough to make it in the business world.
You also need to invest in mobile website optimization to make the most out of the situation.
Why? Well, it's no surprise that more and more people own mobile devices nowadays which they use to navigate the Internet. Not only this, but it's also worth mentioning that, as of last year, the percentage of mobile device owners actually surpassed the number of desktop owners.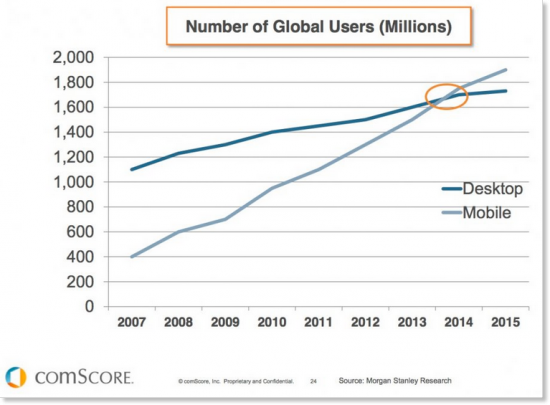 [ Photo Credits: smartinsights.com ]
So, as you can clearly see, mobile website optimization will seriously benefit your business.
Still having doubts? Then maybe you need to see what other benefits you will get to take advantage of:
Having a website that is optimized for mobile devices will significantly improve the user experience. Recent research shows that not only will users have an easier time navigating your website, but they will also be more satisfied. And it's no secret that satisfaction will help you convert them into clients.
Investing in mobile website optimization will show people that you really care about helping each and every one of them. There is no better way to improve your brand recognition than by doing this.
Another great thing is that you'll get traffic all the time this way, not just at specific hours of the day. This is because mobile website optimization allows people to browse your website no matter where they are and what time it is.
Most search engines are pretty focused on mobile-friendly websites nowadays, so you should definitely keep this in mind. You'll have no problems ensuring your website will get a high ranking this way.
Your advertising methods will be greatly improved, since you'll get to reach a larger audience. Your ads will make an appearance on mobile search engine listings, thus increasing your return on investment.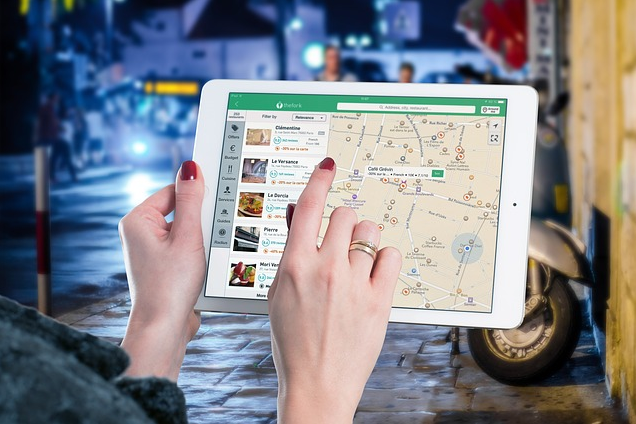 Be mindful of making any mobile website optimization mistakes
While it definitely has a lot to offer, mobile website optimization is certainly no walk in the park.
There are many challenges associated with it, especially when it comes to website design.
For instance, everything from the intricate design of the menus to the width of the content text can be difficult to handle.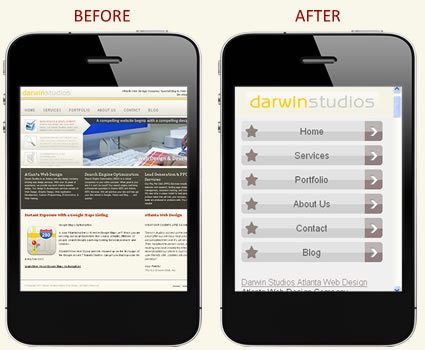 [ Photo Credits: blog.instant.ly ]
Moreover, the design of various icons also needs to be taken into account to ensure that your users will understand what they are all about. Not only this, but you also need to integrate a call to action that properly shows up on mobile devices as well.
We have the solution to your problems
Finding some online tips about mobile website optimization just won't cut it anymore. Not only do you need plenty of useful information at your disposal, but you also need quality software assistance. And this is where we come into play.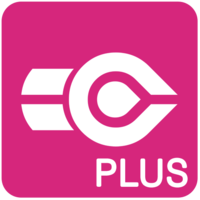 Appticles, our very own creation, can help you significantly improve the experience your users will have on your website. The platform itself is comprised of 2 components:
A component that allows you to implement various mobile and tablet applications according to the needs of your customers. Benefits include a highly responsive user interface, the ability to customize everything how you see fit and the freedom to implement cross-platform mobile web apps.
A WordPress plugin that can actually be used as a main acquisition channel. You'll get to take advantage of quality synchronization, accurate analytics and the ability to choose a theme that will help accommodate any new customers.
If you are interested in what we have to offer, then don't hesitate to purchase our monthly subscription plan. All of your needs in terms of mobile website optimization will surely be met by Appticles PLUS.